California corrections officials released an updated prison photograph of Charles Manson.
The 74-year-old prisoner is balding and graying.
I just read an article that says it's less expensive to keep this thugs in prison than to proceed with the alternative, in case you were wondering.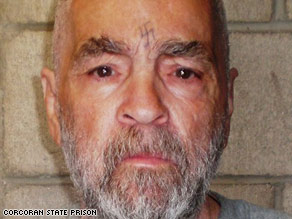 Manson is serving a life term at the California State Prison in Corcoran, about 150 miles northwest of Los Angeles. This is 40th anniversary of the "Manson family" killings in August 1969. Manson and four others were convicted of murder and other charges in connection with a two-night rampage that left pregnant actress Sharon Tate and seven others dead.
………………………………………………………
Woman gives birth on plane, leaves baby in the toilet!
Television New Zealand has reported that a Samoan woman gave birth in mid-air left the baby behind when she disembarked in Auckland. The infant was found by an airline worker in the toilet rubbish bin more than an hour after the plane landed.Mother and child were said to be recovering in hospital.
………………………………………………..
OH NO…Lexus has been dethroned…..
J.D. Power and Associates' says tha Jaguar and Buick have dethroned Lexus in a reliability study.
aguar surged to the top of a vehicle dependability study this year, tying Buick for the No. 1 spot and dethroning Lexus for the first time since the Japanese luxury brand has been a part of the survey. Lexus, Toyota Motor Corp.'s luxury brand, took the next spot. Chrysler LLC, won top honors for its Dodge Caravan in the van segment.
Stumble It!

To comment….click on the number that is next to the title of this post or click on the title of the post itself.
thanks
Google+ Comments