I can't wait to send them their money with this stamp on the envelope!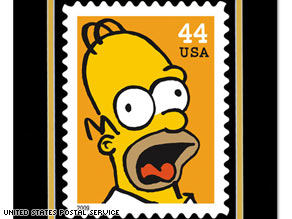 There will be five first-class stamps featuring characters from the Simpsons.  Homer, Marge, Bart, Lisa and Maggie  will hit a post office near you May 7. 
Stumble It!
To comment….click on the number that is next to the title of this post or click on the title of the post itself.
thanks
Google+ Comments