Display my button and I'll display yours!
Don't see your button?
Make sure that my button is displayed on your site and e-mail me your code.
thanks…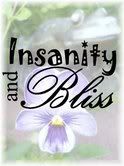 THE SPIRITUAL HEALING BY THE FINE ARTS STARTS AS WE RECOGNIZE OURSELVES IN OTHERS

Don't see your button(s) here?
Sometimes gmail mistakes the good e-mail for the spam and the good stuff ends up in my spam folder.
Likewise, I get lots of spam in my good stuff box. (uuurrrgghhh- I don't need enhancements, Swiss watches, or Canadian drugs. ).
I apoligize immensly for this happening to your e-mail.
Please resend your e-mail again!
Thanks
Google+ Comments