1. Is summer your favorite season? Why?
No! I really like fall a lot. The leaves are pretty and the weather is nice.
2. Do you exercise more in the summer because you wear less clothing?
Nope. I always exercise.
3. Do you enjoy tanning or are you more concerned about the dangers of basking in the sun?
Both. I know. I know. I'm a child from the 70's.
4. You are on the beach when a waiter appears for your drink order. What do you ask for?
Margarita. duh
5. Do you camp in the summertime?
Nope. I have bug bites, love cable and love indoor plumbing.
6. What was your favorite summer vacation as a kid?
Packing up the car and heading to Co. with three kids packed into the back seat.
7. Do you enjoy sleeping outdoors?
Nope. Hate bug bites. Love Sealy Posturpedic.
8. Do you throw a summer barbecue every year?
Just for the family.
9. Have you ever been to a nude beach? If yes, what did you think?
No. Too many stories and bad email images of the wrong people going nude. yuck.
 ………………….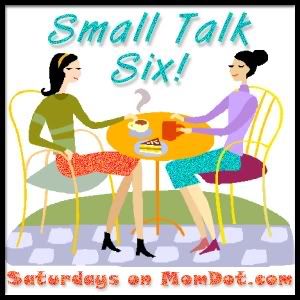 6 things you love or hate about the ocean
1. Love the relaxation.
2. Hate the scavenger birds.
3. Hate the people who feed the scavenger birds.
4. Hate the sand that follows me home.
5. Love watching boats.
6. Hate people kicking sand on my towel. uuurrrggghhhhh
…………………………
THANK YOU!!!!!
from 


and
TAG- The 6 unimportant things that make me happy:
from

Importance I guess is in the eye of the beholder…but…
1. The daily sunrise
2. Birds eating from my feeder.
3. Old people having fun.
4. Babies.
5. Puppies.
6. Flowers in my garden.
Thanks!!!!!!!!!!!!!
Google+ Comments