I've got a bit of catching up to do.
I got this nifty award from Inlove with Daisies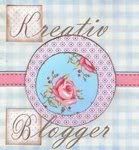 Thank You!
The diet is still on. Not sure If I've lost much, if anything but, I am sticking to it and that's my story. I have restrained from alcohol, I know…EGAD!, except for one beer. IT was really hot and I had just mowed the lawn. Actually it's really hot now and I just mowed the lawn…hhhhmmmmmmm.
The Avon iPod is working wonderfully! I should have gotten 2. They still have them but, you gotta buy their fragrances. I'm not big on perfume like I am on the nice smelling lotions. The promotion I took advantage of was for of course, wrinkle cream.
AVON has successfully recruited me to become an AVON lady. LOL. I know. So. now I'm busy taking their AVON lady tests and learning about their products. I even have an AVON online store. YEAH! When I make my first million I'll be sure to let you know about it.
I start summer school on Monday.
I am taking a digital photography class with my daughter. She will be getting dual credit- high school and college. Tip- have your kids do this when they reach hs. It'll save you money and give them a head start.
Anyway, this means that my commenting and posting may be delayed a bit. Please don't despair. I'll be online.
Google+ Comments