You should read more about this……
My son loves Thomas the Tank Engine. He has grown up with Thomas and all his friends. I don't know what it is that captures his attention and holds it for long periods of time. He loves trains and always finds the Thomas the Tank Engine display when we go to a toy store. The shows are just the right combination of activity, music and conversation. Thomas Track Master has volunteered to do a giveaway for two sets of Hard at Work at Brendam Docks for two lucky winners. Each set includes track, a loading platform, a lighthouse, Salty, Bulstrode, Cranky, and a cargo truck. Special spur track, buffer and new Sodor. The crank can be manipulated to load and unload Salty and Bulstrode.
This Giveaway will run from June 5, 2009 to June 19, 2009. The winners will be announced on June 20, 2009. There will be 2 winners, and each winner will get one Hard at Work at Brendam Docks set. This giveaway is for USA only. Below are rules for entering this giveaway. Good luck.
Prizey Editor's Pick

Prizey Editor's Pick
For more information and to enter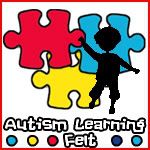 Google+ Comments