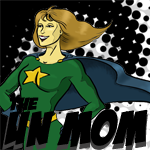 Join Keely for Tuesday Randomness…
This is the world's ugliest dog…
Pabst won the World's Ugliest Dog Contest at the Sonoma-Marin Fair in Petaluma, Calif. 4-Pabst (PBR?) is a 4 year-old Boxer mix .
Look out Grandma! 47,000 elderly falls in US tied to canes, walkers
More than 47,000 elderly Americans end up in emergency rooms each year from falls involving walkers and canes. That's almost 3 percent of all falls among people 65 and older. Nearly 9 out of 10 of the injuries involved walkers, rather than canes.
Is 150 Years enough?
A federal judge sentenced Bernard Madoff to the maximum sentence of 150 years in federal court. Madoff is the convicted mastermind of the largest and most sweeping Ponzi scheme ever, raking in over $65,000,000. Seriously, after the first million, what's the difference?
Pissed off about that $2 hamburger?
A man upset at the way McDonald's employees handled his order was charged after allegedly calling 911 repeatedly to report the restaurant had robbed him. He spent a night in jail over the incident.
The man said he had paid $10 in the drive-thru but only received a single burger and a fry before he was told to pull around. I hate that.
For me to end up going to jail over a $10 order, that's just ridiculous," he said.
Google+ Comments