So, what were you thinking when you did this?

He becomes a firefighter to save lives…….right?
Well, now the Ohio firefighter faces jail time and for what????
He then wrapped the carcasses in plastic and dumped them in a trash bin behind Firehouse.
Genious pleaded guilty in June to two misdemeanor counts of improperly killing a companion animal and a felony count of possession of a criminal tool.
"There were reports that he was bragging about this," according to authorities.
This guy has a history of not being so great. Public records show twice filed for Chapter 7 bankruptcy protection and underwent a home foreclosure in 2003. Yet, he was a firefighter putting out fires and saving lives. OMG! Would you want him saving your life?
Oh, did I mention this? He still has his job!
The Division of Fire has concluded an internal investigation and it's still caught up in the administrative bs. Um….people….he admitted guilt. He's going to prison. He can't put your fires out from prison! According to his employer, he is working in the division's fire alarm office, "where he is not dealing face to face with the public." If he remains employed with the fire division, he will return to his regular assignment, though that could bring a new set of challenges. Are you kidding me?
He was sentenced to 90 days in jail, to be served in 10-day increments over the next two years. He also has to pay $4,500 in restitution, perform 200 hours of community service, stay away from companion animals for five years and write a letter of apology to be published in the local newspaper and the International Association of Firefighters magazine, the humane society's.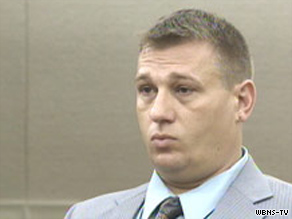 Wanna voice your say????
Google+ Comments