Sudden Star Studded Popularity

It wasn't too long ago that he was known as 'Jacko' and as a er…well you know what.
Now, The Michael Jackson memorial service at the Staples Center will be a star-studded affair.
Who will be there?
Mariah Carey, Usher and Stevie Wonder, Kobe Bryant and Magic Johnson, and singers Jennifer Hudson, John Mayer and Smokey Robinson, The Rev. Al Sharpton and Martin Luther King III.
There is a Producer putting on the show.
Ken Ehrlich, known for producing the Grammy Awards, is producing the Jackson memorial show. And Kenny Ortega, who was to have co-directed Jackson's series of concerts in London this summer, will direct it. Seriously.
Who doesn't like what this is becoming?
Elizabeth Taylor put out a message on Twitter that she "cannot be part of the public whoopla."
"I just don't believe that Michael would want me to share my grief with millions of others," Taylor tweeted. "How I feel is between us. Not a public event."
"I love him too much," she added, "and I cannot guarantee that I would be coherent to say a word."
Check out this eBay listing
Current bid….US $786,886.00
One eBay listing asked for a Buy It Now price of $20,000, while other prices varied.
When they pick up their tickets, a wristband will be placed on each person's wrist. Organizers will check IDs to make sure those picking up wristbands are the same people who originally applied online.
Join the UnMom for
Tuesday
Randomness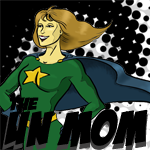 Google+ Comments