Guess who has been seen in public with his new …friend. Didn't take long- three weeks after Jon and Kate Gosselin announced their separation, filing and hiatus.
Jon Gosselin was photographed on vacation in Saint-Tropez, France, with a young woman who People.com has identified her as Hailey Glassman. Ironically, Hailey is the daughter of the surgeon who performed a tummy tuck on Kate.
The couple was spotted holding hands, smoking together and lounging aboard a yacht.
According to the LA Times, the couple vacationed on the luxury yacht of designer Christian Audigier, who says he wants to do a line of kidswear with Gosselin. And, the LA Times published the above picture which was actually her 2005 mug shot.
According to Us Weekly, she was picked up by cops outside an Indiana University dorm in Bloomington back in 2005 when she was attending school there. She was in a parking lot around 3 in the morning on Oct. 2, 2005. A cop saw them "passing a pipe back and forth." She was arrested for marijuana possession. She had two small baggies that tested positive for THC.
The case was settled out of court.
She paid fines and court costs and was put on probation.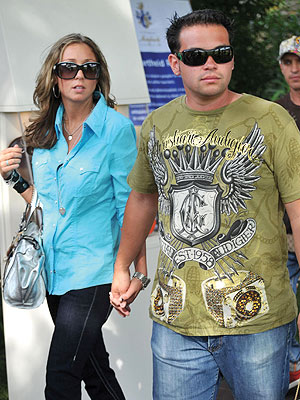 INF
Jon- what are you thinking?!

Google+ Comments