Join Anissa for Recipe Swap Monday
| | |
| --- | --- |
| | Eating a Caesar salad has never been easier. It's a wrap! |
Betty Crocker Loves Me!!!
| | |
| --- | --- |
| 16 | small romaine leaves, torn into bite-size pieces |
| 1/4 | cup chopped red onion |
| 2 | tablespoons shredded Parmesan or Romano cheese |
| 1/4 | cup Caesar dressing |
| 4 | garden vegetable-flavored or plain flour tortillas, 6 to 8 inches in diameter |
| 4 | hard-cooked egg, sliced |
| 2 | roma (plum) tomatoes, sliced |
| | |
| --- | --- |
| 1. | Toss romaine, onion, cheese and dressing to coat. |
| 2. | Spread romaine mixture evenly down center of each tortilla. Top with eggs and tomatoes. |
| 3. | Fold up one end of tortilla about 1 inch over filling; fold right and left sides over folded end, overlapping. Secure with toothpick if necessary. Serve immediately. |
……………………….
Every Monday we will post questions that we hope are a little thought provoking! Post pictures in your answers to the meme if you want to!
Have fun!

1. Do you have a tattoo…?? if so What and where is it??
if not do you have a secret desire to have one? NOPE NOPE- I don't wanna be 80 with a tatoo.
2. You have been offered a free botox treatment…where do you have them put it?
Botox freaks me out. I'd donate it to Joan Rivers or Kathy Griffen

3. Do you have a good luck charm? what is it?
I'm into lucky pennies. What else is there to do with a penny?

Do you think it works?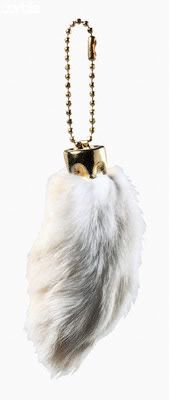 I'm here aren't I?

4. When was the last time that you said something to someone that you REALLY wished you hadn't said?
I've actually become pretty good at keeping my mouth shut. It has taken lots of practice and lessons learned though.

5. The bath water is running, the phone is ringing, the dog is barking and there is someone at the door…..what do you do?
Duh. Jump in the tub with the dog. She probably needs a bath too.
6. Your best friend from high school just popped in from out of town. do you offer them a place to stay or suggest a hotel?
ppppffftttt…who?????


7. Have you ever seen a ghost?
Yeah…on Halloween…there's like a million ghosts that are about 3 feet tall.
8. Someone is driving in front of you rather erratically and slowing you way down…now you see that they are talking on a cell phone and checking themselves out in the mirror. The other lane is blocked off so you can not go around them. What do you do??

Slow down cause I don't want any part of their action. Usually people like that tend to tick off many others and they will take care of the job for me 🙂
Please Join us every week and please leave your link in the MR Linky box below- to tell us where your answers are. Leave a COMMENT also,if you'd like, to tell us that you have participated in this weeks theme. If you can, read the answers from other members and leave them a comment.
Thanks so much for participating…it's great to see such interest!!!
Google+ Comments