Just as we all suspected would happen, a new autopsy finds out more about how Kathleen Savio, Drew Peterson's third wife, was killed in a struggle. A previous autopsy, done months ago, indicated 40-year old Kathleen Savio struggled with her killer before she was drowned in the bathtub of her home in 2004.
In case you forgot (not that I know how…) who this guy is, Drew Petersen is the former Bolingbrook policeman who is sitting in the Will County Jail awaiting trial on charges he killed Savio, his third wife.

Remember
Peterson's fourth wife, Stacy?
She has been mysteriously has been missing since October 2007. He is considered a suspect in her disappearance, although, he claims that she left him for another man as he pursued wife number 5 (who was incidentally less than half his age).

CNN reports the autopsy reveals bruises consistent with a struggle. They include black and blue marks on her arms and legs, abdomen and buttocks. There also reportedly was a one-inch cut in the back of Savio's head.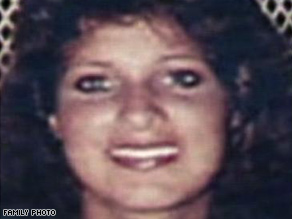 A new autopsy finds that Kathleen Savio, Drew Peterson's third wife, was killed.
Peterson was arrested in May and charged with first-degree murder in the 2004 death of his third wife, Kathleen Savio. He smugly played for the media as he was carted off in cuffs.
According to reports in the media, Peterson was going through a bitter divorce when Savio was found dead in her bathtub with a gash to the back of her head. The death was declared an accident by a coroner.
Is this guy a serial killer?
Or, just some scum?
And…where is wife number 4?
Drew Peterson, Kathleen Savio. (AP Photo)
Google+ Comments