Investigators stunned by child dismemberment in Texas
A 3 1/2-week-old boy lay dismembered in the bedroom of a single-story house, three of his tiny toes chewed off, his face torn away, his head severed and his brains ripped out.
"At this particular scene you could have heard a pin drop," San Antonio Police Chief William McManus said Monday. "No one was speaking. It was about as somber as it could have been."
Michael Vick reinstated by NFL

Michael Vick to return to the NFL. Only Vick, and any team willing to sign him, can open it fully.
NFL commissioner Roger Goodell reinstated Vick on Monday, with conditions. Free after serving 18 months in prison for running a dogfighting ring, Vick could participate in regular-season games as early as October.
Vick can immediately take part in preseason practices, workouts and meetings and can play in the final two preseason games — if he can find a team. A number of clubs have already said they are not interested.
Once the season begins, Vick may participate in all team activities except games, and Goodell said he would consider Vick for full reinstatement by Week 6 (Oct. 18-19) at the latest.
46% More Likely To Buy Ford 'Cause It Didn't Get A Bailout

46% of Americans now saying they are more likely to buy a car from Ford because it did not take government money to stay in business. A new Rasmussen Reports national telephone survey finds that 13% say they are less likely to buy a Ford because the company didn't receive a bailout, and 37% say it has no impact on their car buying.
At the same time, nearly one-out-of-five Americans (19%) say someone in their family or a friend has chosen not to buy a car from GM or Chrysler because they took bailout money. Fifty-six percent (56%) say family or friends have not steered clear of GM or Chrysler for this reason, but 26% are not sure.
Tue Jul 28, 12:00 AM ET
Join the unmom for randomnites…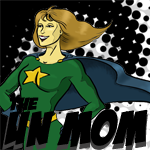 Google+ Comments