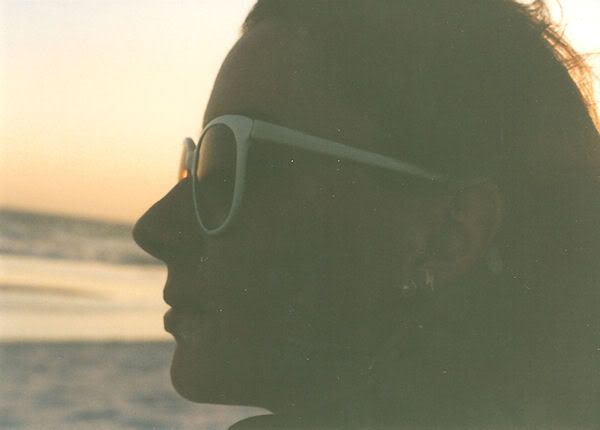 47 year old secretly wannabe writer, but satisfied with being a blogger for the time being. I'm an only child, a country girl living in my hometown with my 21 year old son and my 5 year old special needs daughter. A single mom just trying to find her place in this world.
Luckily, I got to her site and she had the perfect post ready for me to snag;
I have been chosen as "Mama of the Week" on The Twitter Mamas. I was so thrilled to receive the email from the group founder, Tiffany, when she told me I was going to be the first featured "Mama". Here are my answers to the questions she sent to me.
# How would you describe yourself?
Here are my vitals –
47 year old Arie
Cherry cola hair color covering almost a full head of long, gray hair
Bifocal wearing, slightly overweight, non-exercising, Dr Pepperaholic & chocolate lover
Georgia born, Southern bred (I can't cook a lick, but I wannabe a homemaker)
Barefoot, country girl livin' a simple, decent life
Quiet, conservative, shy, modest
Creative, Poet, Wannabe photographer and Writer
Twice divorced (former military wife), currently single, but don't want to live alone forever
Christian raised in a very strict religious home, but currently not a regular church goer
Internet surfer, blogger, Facebook/Twitter & Paint Shop Pro & Blackberry addict
Somewhat of a hermit, but will venture out in short bursts
Only child in a very large extended family (22 aunts & uncles from both sides)
Dreamer of becoming self-employed
Avid reader of books
# Are you a Mama/Grandmama?
I am a Mama, but not a Grandmama. I'm not sure that I ever will be a Grandmama . I have friends younger than me who are Grandma's, and I listen to them rant and rave about their grandkids, but only for a short time . In reality, I'm old enough to be a Grandma, but don't want to be called a Grandma… thus the cherry cola hair color.
# How many children/grandchildren do you have?
I have a 21 year old son, named Ted. He just bought his first home, and has all kinds of vehicles, from 2 wheels to 4 wheels, to sporty to show car to recreational. He works full-time as an aircraft mechanic. My mother says he is going to be 40, single, and rich as sin, and she's probably going to be right. He is a handsome young man, with a quirky sense of humor, and with a huge amount of common sense. We haven't been seeing as much of each other of the past several years as I would like to, but I'm hoping to change that. Oh, and did I mention he is single?
I have a 5 year old daughter, named Leah Rose. She is my "oops" when I was 40 years old. I always said when I was pregnant that Ted was my quiet one, and she is going to be my wild child. Boy, was I ever right. She talks non-stop and is preparing to audition to be the next generation energizer bunny. I also said when I was pregnant that I was going to have a tiny, delicate flower of a child. It's funny how moms can know these things when they are pregnant. Leah was born with a rare genetic disorder called Freeman Sheldon Syndrome (FSS) and with a midline cleft in the soft palate. A characteristic of the syndrome is a failure to thrive. At 5 years old, she is about 41 inches tall, but only weighs 32 lbs. She's tiny in weight, but her personality is large in size. She is definitely our social butterfly.
# Do you have a blog or website? If so, tell us about it!
I have several blogs, but I'll only list 2 of them.

My first website, Georgia Angel ~A Southern Aries Woman, was started in May 2007. I started it because I saw other blogs on the internet and thought I would try it. The biggest draw for me was to design the layout. I have kept the same layout since 2007, adding only a few touches for the different seasons. I probably will keep it the same way for a very long time because it is definitely "me". I also started the blog as a way of keeping a journal, as a release for things going on in my life. The problem with that is, I don't easily open up about some things in my life. So if you are looking for a constant stream of indepth soul searching by me, it probably won't happen. I blog a lot about my family, my photographs, my occasional poetry, and some of my creative projects, with occasional articles of my deeper thoughts. I have recently started doing a little PR writing reviews and entering giveaways.

My other blog is dedicated to my daughter and is called My Leah Rose ~Princess in Training. I created it in an effort to keep a detailed record of her progress and growth. There are very few resources for the syndrome she has, so I'm also hoping that I can connect with other mothers/families/caregivers of not only just special needs children, but those dealing with FSS.
I have companion websites for my blogs at Georgia Angel andMy Leah RoseThese are pretty much static pages that just have general information about us.
Here is a list of my other websites…
Angel in the Garden – memorial website dedicated to family members
Heart of an Angel – website displaying my web design & graphics efforts
Ivey Designs & Services – This is one of the first web sites I designed and I no longer keep it up. The only reason why I keep it is because it has a lot of the crafts and things I have done. I've moved some of it over to my Heart of an Angel site, and eventually I'm going to move it all over to one f my other sites.
# Do you work out of the house?
I used to work in an office, but I don't anymore. I work full-time as an administrative assistant for a technology services company. The company I work for is a Fortune 500 company with over 40,000 employees worldwide. I started working for them in 1996 in Northwest Florida, supporting a small group of analysts and engineers. Today, I am supporting the same group of employees (with minimal tunover), but from my home in Georgia. I have the unique situation of being able to telecommute. When I discovered I was pregnant, and being single, I approached my employer about working from home since most of my interaction was via email and web applications. When my daughter was diagnosed, we discussed my productivity with her therapy and specialist schedule and it was determined that it was to the advantage of all that I should work from home. So far it's working. I don't have a desire to advance in my career field, I'm happy for the most part with my job, and the employees I support are pleasant to work with.
# How do you spend your free time?
Free time… is that the time considered not working to earn a full-time paycheck? Or free time when I'm sitting still? I very rarely sit still, but I do enjoy spending time with my family and friends. I don't entertain much and I'm not much of a party-goer. I'm a home body that likes to read and watch movies. But I always have some type of a project going… crocheting & sewing for charity groups, cross stitch and other needlework crafts, beading and jewelry design, and making Christmas tree top angels. As I mentioned before, I'm addicted to the internet, facebook, twitter and blogging. I love to read other mom blogs, and I try to be a faithful commenter on blogs that I visit. I also love to network through social media. It's all very time consuming and facebook alone is a huge "time hog" as I've heard it mentioned before. I also spend a lot of time learning web design and graphics with Frontpage and Paint Shop Pro. Before I discovered blogging, that was my favorite thing to do, but it's a lonely hobby. At least with blogging I can interact with others, even though it's not face to face.
My current charity project is volunteering with a group calledOperation Helping Hand – American Angels. I crochet 12″ red, white and blue squares, and with other ladies' squares, I assemble "heroghans". These heroghans are then sent to families who have lost military service members. I also assist the group leader with building web pages to honor those service members. There are ongoing projects, such as baby projects, and care packages, and the Christmas Tree project. I've been with the group for several years and I think it is a very worthy cause.
I love to read books and I don't always make time to do so. I enjoy reading fiction, mysteries and thrillers, and science fiction. My favorite author is Anne McCaffrey.
# Is there a fictional character that you identify with? If so, who and why?
I wasn't sure how to answer this question, so I asked a friend how he identified me as a fictional character. An idea immediately came to him, but he was hesitant to reveal his choice in the fear that it might offend me. But I coerced him into telling me, and his reply was Rose, the old lady played by Katherine Hepburn in The African Queen.
I can identify with Rose, first dealing with the death of her brother, and having to travel via boat through a war to reach her destination. I feel like that every day. My immediate world includes health issues of my child, my health issues, my mother's health issues, and my aunt's health issues. Everyone warns me of the perils that awaits me ahead for the path I have chosen, but I am strong and steadfast in pursuing my goal.
# What is your most memorable moment with your child(ren)>
The most memorable moment I have had with my children was just recently. My 21 year old son is a good boy, and calling him a "boy" isn't right, but you know what I mean. He has a good heart and he knows right from wrong. Recently, he has been experimenting with hair styles that aren't really the norm. Now, first I must tell you that my son is 6′3″ and weighs 125 pounds. My daughter is barely 3 feet tall. The only thing I can do is share a photograph with you that tells you what our most memorable moment has been.
WHAT HAPPENED TO YOUR HAIR?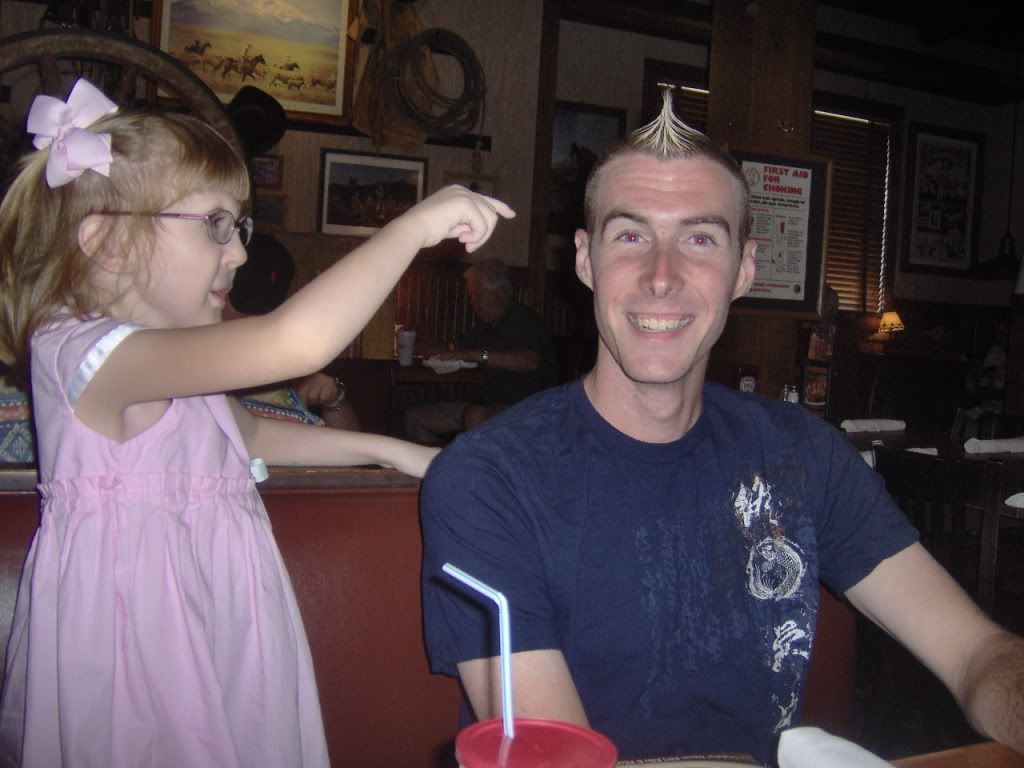 # Which is the best vacation you've ever had?
I've had two vacations recently that I've enjoyed the most and it was hard to pick just one. I posted on my blog about it here. My family and I used to travel up to the Smokey Mountains all the time. Before my daddy died, my parents made several trips just to see the leaves change in the fall. I actually came back from this trip sick with allergies and asthma, and my friend got pneumonia. It wasn't cold, but I guess the change in the atmosphere was just enough to send us over the edge. It took us a while to recover, but all in all, it was a really great trip.
# Which is your most cherished childhood memory?
My mother is a very talented artist. She can paint just about anything she wants to. I can paint by number, that's about it. I don't have an "eye" for painting details such as eyes and shadows, and perspective. I know this isn't much of a childhood memory, but I wasn't allowed to do very much when I was growing up, such as girl scouts, or going to the movies or concerts with friends. I don't remember how old I was, but I think I was in Middle school, and Mama enrolled me in an art & drawing class for the summer. I remember having the best time drawing in chalk and pencil, but I think the one I enjoyed most was in pen & ink. I actually still have some of those drawings. I'll have to dig them out and post about them one day. I truly wish I had continued teaching myself to draw. I do remember sitting on my bed for hours, drawing the objects in my room, on sheet after sheet.
# If given a complete freedom to start afresh, what profession would you choose and why?
If given the choice to start afresh, I would choose being a writer. I have been told more than once that I have a talent for writing and I should do more with it. My daddy always told me that with all my experiences I have been through, I could write a book. Now you must remember, that my daddy does NOT know all the things that I have experienced , but some of my friends who DO know some of my tales that I have shared with them, they say the same thing. That I need to write a book. I've toyed with the idea of writing an anonymous blog one day, just to put it all down, but I just can't bring myself to that edge to cross over and just do it. I would love to write a short story or a novel of just a regular girl growing up in the south.
I have published several of my poems on my blog. I have ideas come to me all the time, but I just don't take the time to sit down and write them out as they come to me. I should, but I don't. I used to write all the time when I was much younger. I wish I had kept all those things, but I can't find them. I don't even think my parents knew about the things that I used to write.
# What is your idea of fun? If given a choice to skip work for a day, how would you spend the entire day?
My idea of fun…
Amusement Parks, especially roller coasters
Ice Hockey games
People watching at major league baseball games
Exploring historical areas (I would love to visit Arlington Cemetery)
Attending muscle car shows
Attending live wraslin'events
# Which is your favorite time of the day, are you a morning person or a night person?
My most favorite time of the day is at night. I am my most creatiive when it is cool, no phones ringing, no 5 year old chatter… just quiet. I come up with my best work anywhere between midnight and 4 am. I am definitely NOT a morning person. Don't speak to me until after 10:00 am and only after you have confirmed that I've have consumed one Dr. Pepper, either by inhaling or intravenously. My daughter has yet to learn this important aspect of her Mama.
# Which is your most favorite place in this earth?
The beach in the moonlight.
As I wander on the beach
In the sun's fading light
My mind refreshes
And my senses delight.
I stop to gaze
On the horizon afar
And try to reach out
For the first bright star.
I close my eyes
to feel the breeze
Stirring my hair
And feeling at ease.
I dig my toes
In the sand deep
Where the days warmth
Begins to seep.
My ears turn to hear
Waves rolling on shore
And rolling out again
My cares to be no more.
I find a quiet place
To watch for the moon
And settle in to listen
To the ocean's unceasing tune.
Settling over the waves
Is the moon light ray
Sending away my cares
To a watery grave.
I can now return
To my home and rest
In blissful slumber
And feel ever so blessed.
© Karen ~ Georgia Angel 4/24/07
# If you were stranded on a lonely beach, what are the five things that you would want to survive?
Blackberry
Laptop
WiFi
Dr Pepper
Toilet Paper
Not necessarily in that order, but on second thought, maybe in that order.
Please add anything more about yourself you'd like to share!
******* Southern Belle *******
Always a bit mysterious
Witty and charming
They swoon and then faint when a Daddy Long-Legs spider comes within 25 feet of them
Never appears ruffled or stressed
Always calls her father "Daddy", no matter how old she is
Graceful, elegant and charming
Kind, considerate and a Lady, through and through
Never loud, conspicuous or forward; a lady above all else
Always well groomed
Always a Princess
Would never dream of doing something today that she could think about tomorrow
******* ARIES *******
Blunt and to the point
Leaders of the pack
Bold, aggressive and courageous
Do not lack energy or vitality
Independent
May be construed as arrogant and domineering
Will have the last word
Strength is initiative, courage and determination
Impulsive
Passion and anger are a part of everyday life
Leads with the head
Does not respond well to threats and criticism
Seeks success and respect
Maintains high standards for self
My Favorite Quote: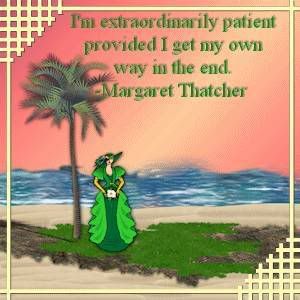 I hope you have enjoyed getting to know me better. I'm looking forward to meeting you too.
Google+ Comments