What the fudge is this??? It has been popping up on Blogger Hosted Blogs and the Blogger Known Issues (an irony in itself).
We're sorry…
… but your computer or network may be sending automated queries. To protect our users, we can't process your request right now.
You mean that Blogger hosted blogs cannot be reached right now?
Not Cool. I'm trying to prepare for the VGNO!
Are you a follower?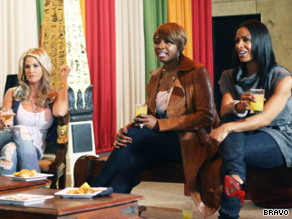 Did you see the fight between Sheree and her so-called party planner?
What a dummy to be a jerk to a client on national TV.
What will happen with Kim? Does she have a problem?
Have a great VGNO!
Google+ Comments