Last week I came down with what I think is a cold. It was odd though because it seemed to start with the congestion in my lungs and then work it's way up. This got me thinking…do I have the 'Swine Flu' aka H1N1?
Random knowledge about this flu bug.

The H1N1 flu vaccine will be available earlier than had been expected, the director of the nation's top disease agency told CNN on Monday.
So far it doesn't seem any more deadly than regular flu, which kills 36,000 Americans a year and hospitalizes 200,000. But swine flu does sicken the young much more frequently than the old, and it spreads very easily, especially in crowded schools.
A University of Washington study found the typical sick school student infects two to three classmates — so keep sick kids at home.
The symptoms of H1N1 (swine) flu in people are similar to the symptoms of regular human flu and include fever, cough, sore throat, body aches, headache, chills and fatigue. Some people have reported diarrhea and vomiting associated with H1N1 (swine) flu. In the past, severe illness (pneumonia and respiratory failure) and deaths have been reported with H1N1 (swine) flu infection in people. Like seasonal flu, H1N1 (swine) flu may cause a worsening of underlying chronic medical conditions.
In children emergency warning signs that need urgent medical attention include:
Fast breathing or trouble breathing
Bluish or gray skin color
Not drinking enough fluids
Severe or persistent vomiting
Not waking up or not interacting
Being so irritable that the child does not want to be held
Flu-like symptoms improve but then return with fever and worse cough
In adults, emergency warning signs that need urgent medical attention include:
Difficulty breathing or shortness of breath
Pain or pressure in the chest or abdomen
Sudden dizziness
Confusion
Severe or persistent vomiting
Flu-like symptoms improve but then return with fever and worse cough
You can be contagious up to 24 hours before you show symptoms, one reason flu spreads so easily.
Children under 5. Pregnant women. People 65 or older. And people of any age with asthma or other lung disorders; diabetes; heart, kidney, liver or blood disorders; neurodevelopmental disorders such as cerebral palsy; or a weakened immune system.
Symptoms are the same regardless of age: Fever, aches, cough, sore throat, sneezing or runny nose, sometimes diarrhea and vomiting.
The CDC says to seek immediate care if a child has difficulty breathing or is breathing fast, turns bluish, isn't drinking enough fluids, has severe vomiting, is hard to wake up or lethargic, or is so irritable the child doesn't want to be held.
Eleven states (Alaska, Arizona, Florida, Georgia, Louisiana, Maryland, Mississippi, North Carolina, Oklahoma, South Carolina, and Tennessee) and Guam are reporting widespread influenza activity at this time. Any reports of widespread influenza activity in August and September are very unusual.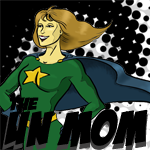 Google+ Comments