Lucky or Miraculous?
You decide.
8 year old Meagan Bilodeau dropped a bottled message into the Atlantic Ocean during a cruise near Bermuda.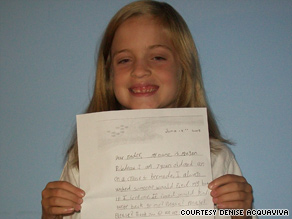 Meagan Bilodeau, 8, of Massachusetts holds a copy of the letter she sent in the bottle.
A month later the young lady learned the message she dropped from a cruise ship roughly 600 miles off North Carolina's coast on June 18 was found in late July by a girl whose family was boating in Massachusetts' Vineyard Sound, Meagan's family says.
What did the letter say?
"I always wished someone would find my bottle if I sent one. If found, would you kindly write back to me? Please? Please? Please?" the letter read.
On July 28, 11-year-old Teddy Herrick was boating with her family between Massachusetts' Martha's Vineyard and Cuttyhunk Island when the vacationing group spotted the bottle in the water. Teddy fished it out with a net, and she read the message.
Teddy, who lives in Telluride said "I was very surprised. I thought it was a cool thing to do, and it was cool that the current would take it close to her home."
Cat survives being buried for 26 days.
A woman's pet cat has been found alive, buried beneath debris 26 days after an Ohio fire. The woman says she assumed 1-year-old Smoka had died from the Aug. 10 fire.
A demolition company moved in to tear down what was left of the building the day after the fire. When they cleared away the rubble they found the kitty's head sticking out from under 16 feet of debris.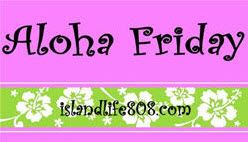 Google+ Comments