OPRAH asks "Can I Afford It?"
Her expert: Beth Kobliner is the author of "Get a Financial Life: Personal Finance in Your Twenties and Thirties" and is featured in the upcoming PBS special "Your Life, Your Money."
What to ask yourself:

Have I covered my basic monthly expenses?
"Fixed costs must be paid before there is any discretionary spending," Kobliner says. That means mortgage or rent, gas, basic groceries, utilities, insurance premiums, debt payments etc
Are my credit cards fully paid off?
If you don't have the money now, you can't buy it.

Do I have the cash?
If so, use it.
Is it within my clothing budget?
There's no "right" amount to spend on clothing, but there is an average (courtesy of the U.S. Census Bureau): 3 percent of a household's pretax income.
Is the price tag reasonable?

Try Kobliner's cost-per-wear formula — price divided by the estimated number of times you'll wear it in the first two years. Anything below $3 per wear is a smart purchase.
Am I getting the best price?
Comparison shopping is key.
Will I still want it tomorrow?
Give yourself a cooling-off period .
The question: "Is It Worth It?"
What to ask yourself:
Do I need it?
Most women wear 20 percent of their wardrobe 80 percent of the time.
Am I being honest with myself?

Is the timing right?
Should you wait for a sale?
Does it suit my body?
Mirrors don't lie.
Is it comfortable?

Is it low-maintenance?

Do you like dry cleaning bills?

Does it have staying power?
Will you be able to wear it in 10 years?
What are your recession era tips for spending wisely?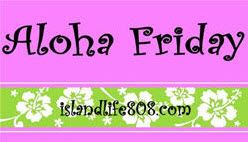 Google+ Comments