Baloonarama……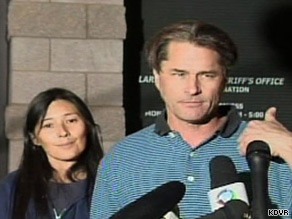 Richard Heene has told reporters that a runaway balloon incident involving his son was "absolutely no hoax."
TLC, (the same one that aired "Jon and Kate Plus 8") told CNN the baloondad "approached us months ago" about a possible show, "and we passed."
Baloondad, according to reports, has been described as a meteorologist. In reality, his education ended at the high school level.
A man in Denver says Baloondad told him he was planning a media stunt to promote a proposed reality show. Of course the man sold his story to Gawker.com and provided the Web site with e-mail exchanges between him and Baloondad. Apparently, Baloondad thought this 'hoax' would land him a TV show that would feature him as a mad scientist who carries out various scientific experiments. Well, in a way, it worked…
"This will be the most significant UFO-related news event to take place since the Roswell Crash of 1947, and the result will be a dramatic increase in local and national awareness about The Heene Family, our Reality Series, as well as the UFO Phenomenon in general," according to a copy of the show's proposal.
Authorities say the Italian man first spotted the 47-year-old driver as he sped his jeep past an unmarked police car at 160 kph (100 mph) in a rainstorm Sunday.
The California toddler is alive after falling 30 feet from an apartment window and landing on concrete and rocks. Cops say the 22-month-old boy was alert and crying after the three-story plunge which left him with just a cut on his abdomen, a bruised lung and a bump on his head.
Join others taking part in the randomness…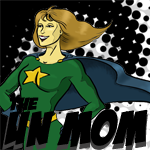 Google+ Comments