The Chicago Cubs filed for Chapter 11 bankruptcy protection. They say that this will allow for the sale of the team in a $845 million deal.
It's a clump of Elvis Presley's hair. They say it was cut by an Army barber when Elvis went into the service back in 1958. You can own it as it is going on the auction block this weekend at Leslie Hindman Auctioneers in Chicago
Actor Orlando Bloom was appointed a UNICEF Goodwill Ambassador, in what UNICEF says is recognition of his commitment to the rights of children around the world.
And, I still say she's hot….
Be random with the UnMom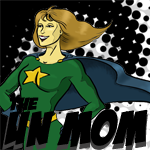 Google+ Comments