CAN YOU SEE 10 FACES IN THE TREE?
The Nielsen Co. says in a study that children ages 2 to 5 watch more than 32 hours of television each week. Kids 6 to 11 spend more than 28 hours.According to the study, the television viewing by children 2 to 11 is the most since 1995.
Jon Gosselin says he's returned $180,000 to a joint account he shares with his estranged wife Kate as the couple continues their bitter divorce battle.
Woman scares off burglar by acting like a dog. Police say a Georgia woman scared off a would-be burglar by acting like a dog. According to police, the woman got on the floor and began scratching at the door and acting like a large dog when the suspicious man tried turning the woman's door knob.
Authorities say a Baltimore city police officer pulled his gun on a chain-saw-wielding haunted house worker who was trying to get "one last scream" out of him. Baltimore County police say he has been charged with assault for pulling his service weapon on the worker, who was dressed up as the killer from "The Texas Chainsaw Massacre.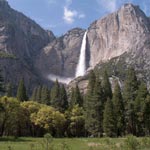 Yosemite Park scientists have found that the bears tore up minivans more frequently than other types of vehicles. It found that minivans represented 29 percent of the 908 vehicles torn into by bears between 2001 and 2007, even though they made up just 7 percent of the cars that visited Yosemite.
Google+ Comments