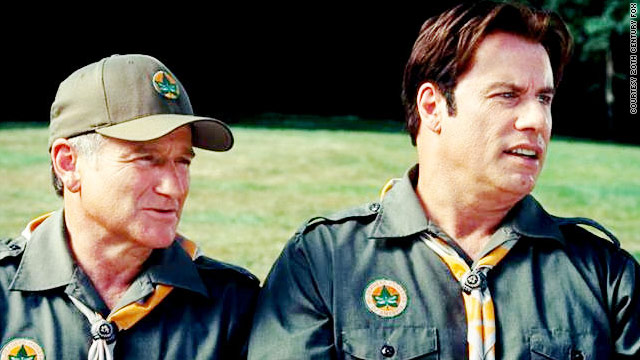 So, this is the movie time of year for many of us. There seem to be more movies released and we are motivated to got see them over the holiday season.
I thought this movie, Old Dogs, seemed kind of interesting. I mean, it's a great cast, why not. But, I just read a rather not so great review.
Six-year-old boys may laugh at the bowwow of a comedy "Old Dogs."
But then, 6-year-old boys laugh at the word poop and the word poop plays a big steaming part in this stinky endeavor. So does the sight of Japanese businessmen getting hit in the crotch with golf clubs. And the sound of Robin Williams' dignity flushing further down the pipes.
Williams and John Travolta play old pals in their 50s, a cartoonish sad-sack divorcé and a cartoonish bachelor swinger, respectively, whose odd-couple routines are upended by the arrival of 7-year-old fraternal twins that Williams' character never knew he had. (Travolta's wife, Kelly Preston, plays the kids' mom, and Ella Bleu Travolta debuts as the girl twin.)
Exhausted as the premise already is hapless boomer learns that real manhood is a function of committed fatherhood "Old Dogs" nevertheless finds ways to make the lesson even less tolerable.
Directed by Walt Becker (who handled Travolta in "Wild Hogs" with similar material), the movie includes an interminable scene of the men taking the wrong medications for their various boomer ailments, with weirdly horrible comedic side effects.
In other awful interludes, they and their many ill-used guest stars are shot in disfiguring close-ups. The late comedy king Bernie Mac (who died in August 2008) is among those guests, a clue that this movie is an old dog indeed.
EW Grade: F
My question(s) for you…..what movie(s) do you recommend/ want to see/stay home and watch on video? Are there any movies you would recommend to the rest of us?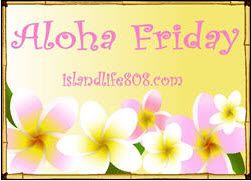 Google+ Comments