California has more Chihuahuas than it can handle, and it has Hollywood to blame.
There are so many Chihuahuas at shelters in Oakland, they have started shipping the dogs out of state. Chihuahuas make up 30 percent or more of the dog populations at many California shelters. And experts say pop culture is to blame, with fans immitating Chihuahua-toting celebrities like Paris Hilton and Miley Cyrus, then abandoning the dogs.
If you got a Chihuahua, what would you name it?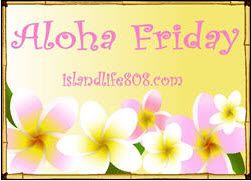 ………………..
The Dating Profiles Meme: Pride and Joy

1. My pride and joy is my cat Spike.
I'm sure it is…
2. I run, do pilates, zumba, and can dance anywhere.
Maybe you should then…
3. I'm into to going to Home Depot for house projects that I think I can master but never do.
Maybe you should start in the garbage bag department.
4. I joined this dating site to meet new people and see what happens!
Did you notice it's on the internet now?
5. I was married for 5 years from 1990 to 1995. We had a nasty divorce but now are the best of friends.
Poor Lassi.
6. I'm looking forward to a meeting of the minds, to fun and arm wrestling.
I'm thinking you've been kicked out of the playgrounds finally.

7. My match would be someone who is emotionally available. One that believes 1+1=Love.
Check the humane society. They've got what you are looking for.
8. I wanted to win my son when we play video games together, back then he was 14 years old, and I did practice while he is not at home, but was never able to win him.
Well….I've gotta be going now…
9. How do you sum up a full life into a little box without sounding like everyone else?
Um….bye bye.
Google+ Comments