Who woulda guessed?
A new study, ironically from a researcher who is now with University of Toronto, anger is more likely among the young, those with children at home, and the less educated
Angry emotions range from mild annoyance to yelling and feelings of outrage.
While anger is a normal human emotion, it could be detrimental if you hold on to it too long. And those who express their anger might actually live longer than those who keep it bottled in.
People under 30 experienced anger of all forms or intensities more frequently than did older adults.

What causes all of this anger?

Time pressures
Economic hardship
Interpersonal conflict at the workplace
Are you angry? How do you deal with these anger causes?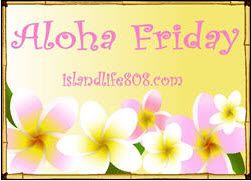 ……………………………………..
1. I don't like having to be the one who always has to plan things out.
Because, you're probably a lazy turd sitting on the couch all day watching TruTV
2. As Ferris Bueller says "Life moves pretty fast…if you don't stop and look around once and while..you could miss it."
Grow up.
3. I want someone who isn't affraid to make the first move, enjoys taking the reigns from me and is decisive.
You'd better be rich and famous then.
4. I am a very laid back and hate confrontation but am also strong and stand up for myself.
You may wanna consider moVing out of YOUR MOTHER'S HOUSE.
5. I Like to go to movies and go on walks just like a normal person and to enjoy life and is tired of being alone all the time.
Cheap a@#.
6. My areas of interest include but are not limited to: Psychology, philosophy, Science (especially quantum physics, mathematical theory), art history, cultural dynamics, religion. on an on blah blah blah.
Take a yoga class then. In Alaska.
7. My favorite bands are always changing.
Then why are you still wearing that mullet?
8. I have passed the point in my life where I made an effort to adapt in order to placate or gain more social acceptance.
Try doing silly memes on Friday's.
9. It would be fantastic to meet someone that hasn't already assured the continuity of their gene pool.
Bummer 'bout the takeover of non-swimmers. You may wanna try boxers.
10. I need someone who perhaps has built up a certain alcohol tolerance. Cuz beer is like Pringles so I really am not sure what to write in this section.
You stud muffin.
Thank you for playing this week on The Dating Profiles Meme . Please leave a comment or link when you have posted. Feel free to stop back and visit other player's posts. Have a great week. Join us for Sunday Stealing. See you next Friday!
Google+ Comments