Welcome to The Dating Profiles Meme . This meme is based on a feature from WTIT: The Blog authored by Bud Weiser. This is a bit different than an "answer this question" meme. Either you have used sites such as Match.com or Yahoo Personals or you've read them. Weekly, we scour those on-line dating sites to respond either a person's profile or often their headlines as most of us would really like to do. We use only "lines" that are gender-neutral. So, your mission is to respond to ten we choose each week. Seriously or with humor is your choice! The spelling or grammar errors were in the original profiles. Join us each and every Friday!
The Dating Profiles Meme: Early Exit
1. I will be gone from here in one month.
Didn't pay your dues?
2. I'd love to go to the Kentucky Derby, Travel to Europe, and Hike the Grand Canyon.
Your thumb's gonna get a bit tired.
3. I am not a liar and do not want to be lied to.
So, how is your mother?
4. I dream about raising kids who choose right over wrong, who find happiness and who are self-supporting.
Get a job- there's a start.
5. hello, i am looking to find someone who is honest funny and sinsitive to others needs ive been living alone for a long time and still wonder if you is out there ,getting tierd of doing it alone ,are u my squeeze?
No, I'm literate and can spell.
6. There is probable not a lot of things I don't or will not do.
Like the word "probably" for instance?
7. We are on here to meet someone so don't hide. I could go on and on…
Then go- on and on…
8. Ultimately I would prefer someone that has no children or only one.
Too much competition?
9. I pride myself in my appearance but i am not high maintness.
You should invest in a mirror dear.
10. I'd like to find someone who can teach me new things and try new things to.
Try the humane society.
……………..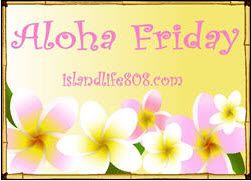 In a survey released from the National Retail Federation,
the average person had completed just 46.7% of their holiday shopping by the second week of December.
That's slightly less than the 47.1% completed by this time last year. It's also the lowest percentage since 2004, when the average person had completed 46.3% of their shopping by the same point. Nearly 42 million people (19.1%) had not even started their shopping as of late last week, while 8.6% of shoppers had completely finished.
BAD SANTA? A photo posted on SketchySantas.com – a Web site devoted to not-so-jolly holiday photo-ops – shows a St. Nick encounter in which a child is too upset to tell Mr. Claus what she wants for Christmas.
My question for you is, are you into the season as much as you usually are? Do you think everyone else is? What are your thoughts?
Google+ Comments