If you are like me, you like to stay informed with the news. And, if you are like me, you take what you hear with a grain of salt.
At what point do the news outlets need to learn how to edit, pick and choose, or say "is not news"?

The leading group of pediatricians in the United States is pushing for a redesign of common foods such as hot dogs and candies, along with new warning labels placed on food packaging, to help curb sometimes fatal incidents of child choking.
Okay, this isn't news. It's been going on for as long as there have been kids and hot dogs. My kids are pretty old now and I remember being told to slice the hot dogs down the middle to prevent this. It's so much cheaper and easier to do than say, redesigning hot dogs, buns, and everything else related.
The rise was most dramatic among 55- to 59-year-olds, whose reported marijuana use more than tripled from 1.6 percent in 2002 to 5.1 percent.
Do you wonder, like I do, where they are getting the pot from?
Dudes on the playground? Personally, I'd rather spend the moolah on a handbag or new shoes.

The daughter of a man who crashed his small plane into a building housing offices of the Internal Revenue Service called her father a hero for his anti-government views but said his actions, which killed an IRS employee, were "inappropriate."
I can assure you that nobody wants to or likes to pay taxes honey.  However, instead of crashing stuff into buildings and killing people we choose to bit#$ about it or vote somebody out of office.
BTW- The upside of taxes is that they are used for things we like such as roads to drive on.
Have you ever noticed that Barbara Walters never ages?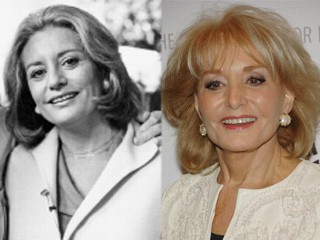 Okay, so now Barbara says this year will be her last for her annual Oscar Special. Is she getting too old to do it or is nobody watching?
Poor Jon….heeeheeeheeee
There has been some talk by a  couple of ex's, Kate Gosselin and Hailey Glassman, concerning…ahem…  Jon Gosselin's 'stubby' manhood.
Hailey Glassman told Steppin' Out she wasn't self-conscious about torturing Gosselin about his penis size during their short-lived relationship.
"I would tell him to his face, 'I don't think you would cheat on me because you're so small,'" Glassman said, adding that his private part is "tiny, tiny tiny."
"He's hung like a 9 year old boy," Glassman told the mag, while claiming he measures a meager 3-inches. "Anybody who sleeps with him will notice."
Ever watch The Pit Boss?
Animal Planet  has a new show called The Pit Boss. Shorty, that's what he goes by, is an ex-con who dedicates his life to saving Pit Bulls. Pretty cool.
Actually, I'm a channel surfer because I just cannot stand to watch commercials. I like to stop on any of the cable little people shows. At first a normal heighted person (yeah, 5'2″) stares with curiosity about these people. How do they get stuff done? How to they work? etc. But, then you realize that these are inspirational people no matter what they look like. Those little women on TLC are intelligent, strong and phenomenal ladies.
In Shorty's case, we all learn that everyone deserves a second chance.
Visit Pit Bull Positive
Google+ Comments