That's because there are people who live in a place where they do not have access to broadband yet. I know people like this and they tell me to not send them anything with attachments. Wordless Wednesday and Farmville must really suck for these people.
The FCC says they have  a "broadband plan," which aims to make high-speed Internet available to more Americans. An  educational program  and an expansion of broadband Internet infrastructure will give 90 percent of Americans high-speed Internet access at home by 2020. Currently, 65 percent of Americans have high-speed Internet access at home.
What kind of connect do you enjoy?
I'm on DSL, mostly because AT&T says I'm getting a discount because I have their cell phones and crappy land-line service which nobody uses.  Which brings me to this question,
Are answering machines obsolete?
I turned mine off about a year ago because I got tired of coming home to 20 worthless messages that I had no time to return. If someone really needs to get hold of me, they can call my cell or email me.
News Headline- Ya Think?
No Child Left Behind overhaul: five key things that would change


Newsflash- Here is why it failed…No child left behind was a 'p in the a'  to teachers because it meant they had to take time away from actually teaching to focus on teaching kids how to take a stinking standardized test.
Next Fail..


YO- Yes he's hot, or was, but seriously…his wife was battling breast cancer.
The mistress of former presidential candidate John Edwards says she is helping him live "a life of truth" and the two remain in love even after their affair helped trigger his downfall from the pinnacle of U.S. politics.
"Everyone talks about how Johnny has fallen from grace," Rielle Hunter told GQ magazine in an interview released Monday. "In reality, he's fallen to grace."
Next Fail…
Ya like the doo?
She's not the fail ….ex Jon is..of course.
So, remember the dogs the Gosselin Family had?

German shepherds Shoka and Nala are coming home soon.
Dad Jon Gosselin returned the young pups to their trainer in September, at the height of his divorce drama. Jon  blamed it  on Kate, telling E! Online, "It's not fair to the dogs to not be wanted in their own home." (This was in reference to the kids jumping on the dogs and pulling their tails -kids jumping on dogs- no way.  Many of us believe the reference was  to Jon being a spiteful douche as it seems)
Kate Speaks; "My kids' lives have been changed and compromised and altered enough over the past year," Kate Gosselin told PEOPLE. "I realized if I had two difficult kids I wouldn't send them away and ask for new kids." "I'd never quit on my kids, so why would I think I was going to quit on my dogs?"
The pups will return to the family's Wernersville, Pa., home "once the weather warms up."

Hey- I'm trying something new today….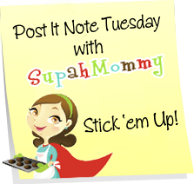 And…I'm dedicating it to the people I've noticed on the road- YESTERDAY!
This was fun!
You too can be a sticker maven.
Google+ Comments