Did you know that nearly 16 percent of the U.S. population between the ages of 14 and 49 has genital herpes, according to a government study. That's right- ew!

Also, sexually transmitted diseases of all varieties infect 19 million more Americans every year. This costs us nearly $16 billion annually, the National Health and Nutrition Examination Survey (NHANES) found.  The herpes simplex 2 virus — one of the most common sexually transmitted diseases in the United States — causes painful, recurring genital sores. So, if you are thinking about cheating you may wanna….Get more info first.
Good stuff…
Google Maps now comes with Bike routes- way cool!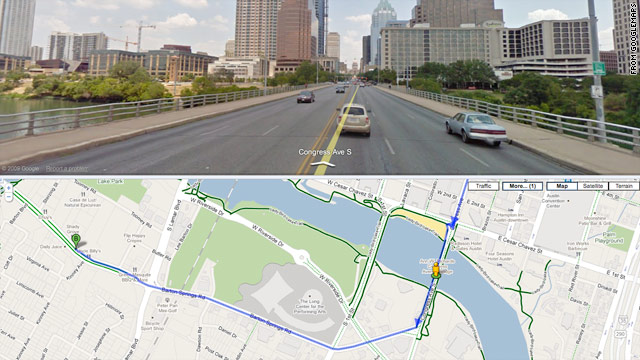 I love Google maps and use them online and on my phone. I also live in one of those towns that probably won't get the bike route thing for another 5 years. That's fine, I know my way around the block.
Your blog can now be Sex.com,   will go up for auction next week after the previous owner defaulted on its debts. Escom LLC paid a reported $14 million for the URL in 2006, but the company failed to repay a debt. The auction is set for March 18 in New York, and bidders are required to appear with a certified check for $1 million to participate.
Guess who is coming to SNL…
You go girl!
Today's meme…

13 Great WordPress Plug-ins..
I recently switched this blog from Blogger to WordPress.
I loved Blogger but, WordPress allows you to do so much more.
The one thing that every WordPress user can agree upon is the beauty of plug-ins. They make coding so much easier!
1. Akismet
Akismet checks your comments against the Akismet web service to see if they look like spam or not. You need a WordPress.com API key to use it. You can review the spam it catches under "Comments." To show off your Akismet stats just put in your template. Spammers seem to love WordPress.
2. All in One SEO Pack
Out-of-the-box SEO for your WordPress blog.
3. Blogger Blogspot To WordPress Redirection- this is one of many related plug-ins that I used to convert my site over smoothly. A lot of people loose their 'juice' or rankings. I kept my old domain name just to hold on to as much 'juice' as possible while I 'juice-up' my new domain name.
4. CommentLuv
Plugin to show a link to the last post from the commenters blog by parsing the feed at their given URL when they leave a comment. Rewards your readers and encourage more comments. This doesn't always get along with Thesis hooks.
5. Follow Me
The Follow Me plugin is designed to allow users the ability to add links to their social media profiles in their blog. Blogger people can simply insert code into a widget.
6. Google Analyticator
Adds the necessary JavaScript code to enable Google's Analytics. After enabling this plugin visit the settings page and enter your Google Analytics' UID and enable logging. Know what's nice? My analytics show up on my dashboard. Nice 🙂
7. Google XML Sitemaps
This plugin will generate a special XML sitemap which will help search engines like Google, Yahoo, Bing and Ask.com to better index your blog.
8. Publish To Facebook
Publishes posts, pages or both to your Facebook Mini-Feed directly from WordPress. The only thing I do not like about this is that it uses the same window to log you onto FB. I then have to log back into WP. There are work-arounds.
9. Recent Comments
Retrieves a list of the most recent comments. Easier to do actually with Blogger.
10. SexyBookmarks
SexyBookmarks adds a (X)HTML compliant list of social bookmarking icons to each of your posts. See configuration panel for more settings. Cause I'm sexy? nah….cause these bookmarks are sexy with my site 🙂
11. TweetMeme Retweet Button
Adds a button which easily lets you retweet your blog posts. If you're not blind, I'm sure you have seen these.
12. WP-Ban
Ban users by IP, IP Range, host name, user agent and referer url from visiting your WordPress's blog. It will display a custom ban message when the banned IP, IP range, host name, user agent or referer url tries to visit you blog. You can also exclude certain IPs from being banned. There will be statistics recordered on how many times they attemp to visit your blog. It allows wildcard matching too. Heeheeheeee– no more oxycontin or Viagra ads on my comments. Sucka!
13. Yet Another Related Posts Plugin
Loads a lot faster than Linkwithin or whatever it's called.
There are a few other plug-ins that I enjoy as well. I'm becoming a Plug-in collector.
FYI's….
Be sure to vote for me 🙂 Thanks!
Google+ Comments