Yep…you are reading this right.
The folks at Hershey's are having their own kind of blog hop and for a good cause. They will donate $10 per blogger. FYI: Hershey has partnered with the Children's Miracle Network for over 20 years. CMN is a non-profit alliance of children's hospitals dedicated to providing state-of-the-art care, life-saving research and preventative education across North America.
Hershey is celebrating it's new Easter products sold exclusively at Walmart and their legacy of making a difference and Hershey's will donate up to a total of $5,000 to the Children's Miracle Network together with bloggers.

Thom sent this link to me. Since it involves chocolate and a good cause, I'll attempt to help. You can too!

HERSHEY'S BETTER BASKET BLOG HOP RULES
* Copy and paste these rules to your blog post.
* Create a blog post giving a virtual Easter Basket to another blogger – you can give as many Virtual Baskets as you want.
* Link back to person who gave you an Easter Basket.
* Let each person you are giving a Virtual Easter Basket know you have given them a Basket.
* Leave your link at BetterBasket.info/BlogHop comment section. You can also find the official rules of this Better Basket Blog Hop, and more information about Better Basket with Hershey's there.
* Hershey's is donating $10 per each blog participating to the Better Basket Blog Hop to Children's Miracle Network (up to total of $5,000 by blog posts written by April 4th, 2010).
* Please note that only one blog post by each blog url will count towards the donation.
Okay, since I want the Children's Miracle Network to get oodles of money, and possibly chocolate, from Hershey's, I'm going to pass this on to EVERYONE reading this. Feel free to post this into your blog post and keep it going!
How can we do this together? It's simple:
Participate to Hershey's Better Basket Blog Hop of giving away virtual Easter Baskets by creating a blog post with specific rules described here.
Hershey Company will donate $10 per each blog post to CMN, up to total of $5,000.
One blog post per URL counts towards the donation, but you can give as many virtual Easter baskets as you want.
The Hershey's Better Basket Blog Hop will officially begin at 12 AM EST on March 18th and end at 12 PM EST on April 4th, 2010. Blog posts submitted to us before or after that time period will not be counted for.
The blog post link has to be submitted to us for the donation to be counted.
In addition copy and paste the rules above in your blog post
………………………………………………………
YEP…..I still have my VCR.
Here is the story…I love this Yoga class/show on Oxygen that comes on early in the morning. The problem lately since the time change, is that I can't make the class since it is on  at 5am. So, I thought I'd tape it. I actually found a tape with some old All My Children episodes (Phoebe and PC were still alive). I was so excited thinking I'd get like 6 episodes taped and that I could play them any time I want. Wouldn't you know it….Oxygen decided to air some crappy movie and the VCR was an hour off anyway.
After all…who is bigger?  Google says this:
So earlier today we stopped censoring our search services—Google Search, Google News, and Google Images—on Google.cn. Users visiting Google.cn are now being redirected to Google.com.hk, where we are offering uncensored search in simplified Chinese, specifically designed for users in mainland China and delivered via our servers in Hong Kong. Users in Hong Kong will continue to receive their existing uncensored, traditional Chinese service, also from Google.com.hk. Due to the increased load on our Hong Kong servers and the complicated nature of these changes, users may see some slowdown in service or find some products temporarily inaccessible as we switch everything over.

Hey- I'm trying something new today again….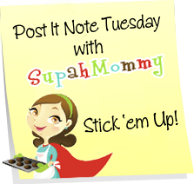 Google+ Comments