How smart are you??
We all get these things sent to us in emails. Do you you ever wonder how accurate they are?
Read out loud the text inside the triangle below.

What do you see?

You probably read the word ME in brown, but…
when you look through ME you will see YOU !
You may not see it at first, but the white spaces read the word optical,
the blue landscape reads the word illusion.
Look again!
Can you see why this painting is called an optical illusion?
………

Try staring at this for more than 5 seconds without going crazy. Then try following it around! Curves constantly die out and then re-evolve as part of another curve.

……………

A visual illusion of two spheres. Does one appear to be larger than the other? Both of the spheres are the same size.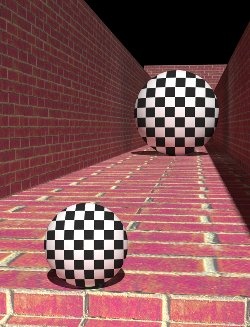 ………………
What do you see here?
This one is quite tricky!
The word TEACH reflects as LEARN.
………..
ALZHEIMERS' EYE TEST
Count every ' F ' in the following text:
FINISHED FILES ARE THE RE
SULT OF YEARS OF SCIENTI
FIC STUDY COMBINED WITH
THE EXPERIENCE OF YEARS….
(SEE BELOW)
HOW MANY ?
WRONG, THERE ARE 6 — no joke.
READ IT AGAIN !
Really, go back and try to find the 6 F's before you scroll down.
The reasoning behind is further down.
The brain cannot process 'OF'.
Incredible or what? Go back and look again!!
Anyone who counts all 6 'F's' on the first go is a genius.

Three is normal, four is quite rare.
………………….
My favorite.
The dancing girl is going which direction?
(hopefully, your browser is allowing you to view her)
Look at the spinning woman and if she is turning right your right side of your brain is working.
If she is turning left your left side of your brain is working.
If she turns both ways for you then you have a 160 or better IQ. (I didn't write this…)
Google+ Comments