Do ya love celebrity gossip?
It's kind of like gossiping on people everyone knows without the consequences of talking behind someone's back. Come one…it's fun to see Karma work on celebs who enjoy the good life. Especially when we low-life's are struggling to get health care and pay for margaritas.
Did ya hear the one about Lady Gaga?
Her Ex-boyfriend is suing her   for $30.5 million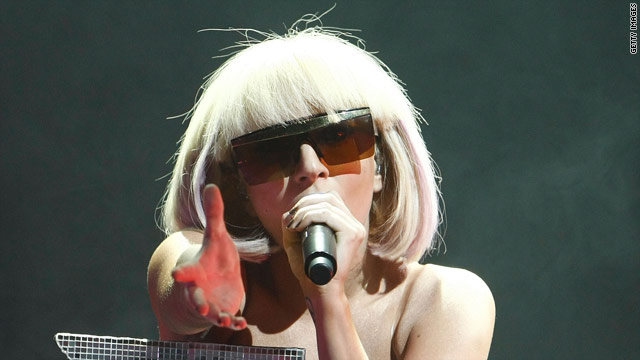 He says he was the producer and business partner and claims he was pushed away after their failed romance. BTW- her real name is  Stefani Germanotta. Ex says that he named her   "Lady Gaga" and put some dance beats into her music which in turn, made them commercial hits.Well, Lady G.  I really don't know who you are so,  whatever Mr. Ex thinks he did to earn him this moolah is really not justified – it really didn't work, which toally clears you.
Looks like Larry may have to get a job afterall..
–
A federal appeals court ruled  that Anna Nicole Smith's estate will get none of the more than $300 million the late Playboy model claimed was hers, when she was alive, given to her by former hubby the Texas billionaire who met her in a strip club. Thus….Larry gets none to take care of the baby.  Do ya care?
ARE YOU A FAN?
Glenn Beck's reaction "It was hilarious. But even Jon Stewart can't make fun of me as well as I can make fun of me," Beck's rep told EW.
HUH?
Saturday 9: Just One Look
1. How vein are you about how you look?
Not vary- I'm over 40 after-all.
2. When you were little what was your favorite TV show?
Brady Bunch. Marcia, Marcia, Marcia
3. If someone was going to make a movie or TV show about your life, who would play you and why?
I just saw this question earlier today. My answer stands…Lucille Ball, even though she is not available.
4. Who is your favorite Major League Baseball team? How about your favorite player?
DUH….Cubs….Present player or former? Ernie Banks?
5. What is your favorite baseball-related movie?
There are like 4 of them. So I'll mess with everyone and say Bad News Bears cause Walter Matthau got Chico's Bail Bonds to sponsor the team. Woohoo!
6. What is one lesson you have learned in the past year?
Nothing lasts forever…..except waiting in line to use the bathroom.
7. Tell us about one of your childhood memories.
Do ya want the music too? Doors- When you're strange….
Duh…dipping out of school to go to the Cubs game. The games were all at 1:15 back in the era of no lights and the entire day, include a ride on the L, would cost about $5. Sweet.
8. How do you handle sticky situations? Do you have a method? If so, what is it?
Stay home.
9. Do you think people talk about you behind your back?
Thom and Bud do it all the time. The Twins told me.
HOLY COW!
This is the coolest place on earth!
mondaymayhem@blogspot.com
Google+ Comments