5/25/2010
9-10 pM ESt
Hosted by Supah MOmmy
Kindly Sponsored by Tooth Soap®
"Wash that Mouth OUt!"
If you've never participated in a Twitter Party- Now's the time to join in!
It's totally easy- loads of fun and you can win GREAT STUFF in addition to learning more about Tooth Soap®. Did you know that they donated 1000K dollars to Mission Monkey as well as products for raffle and sponsorship of this twitter party?
They are an AWESOME company.
JOIN US! YOU MUST RSVP!
HOW TO PARTICIPATE :
1. Donate (minimum 10$) to Mission Monkey ( instructions below)
2. rsvp here on this form
3. join us at 9 pm EST 5-25 on twitter for a great party! Just be on twitter and watch for @supahmommy and @toothsoap
4. POST A BUTTON THAT SAYS YOU'RE PARTICIPATING ! SPREAD THE WORD AND HELP!
I just donated my 10 bucks! 10 bucks isn't a whole lot and it really can add up fast. It's just so awesome to see bloggers come together and help one another out in a time of need. I really hate hearing about the nasty blogger:blogger stuff. Hooray for the good stuff!
………………………………………..
It's a Record!
590 pounds of hamburger.

50 pounds of cheese, 20 pounds of onions, 12 pounds of pickles and 30 pounds of lettuce all on a monster bun – it almost triples the current world record.
You can read more here
…………………….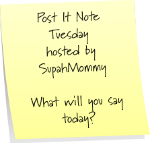 ……………….
Here is something new to try

Google+ Comments