Are you one of those people who lives for Cinco de Mayo?
To many of us, it's a holiday to celebrate the Margarita. But, there is more to Cinco de Mayo than that…
Cinco de Mayo
Cinco de Mayo celebrates the legendary Battle of Puebla on May 5, 1862, in which a Mexican force of 4,500 men faced 6,000 well-trained French soldiers. The battle lasted four hours and ended in a victory for the Mexican army under Gen. Ignacio Zaragoza. Along with Mexican Independence Day on Sept. 16, Cinco de Mayo has become a time to celebrate Mexican heritage and culture.
Source for the following statements: 2008 American Community Survey 1-Year Estimates, Selected Population Profile in the United States: Mexican <http://factfinder.census.gov>
The impact on the US?
30.7 million-The number of U.S. residents of Mexican origin in 2008. These residents constituted 10 percent of the nation's total population and 66 percent of the Hispanic population.52.4% Percent of Mexican-origin people who are male.
25.7 Median age of people in the United States of Mexican descent. This compares with 36.9 years for the population as a whole. 695,000-number of Mexican-Americans who are U.S. military veterans. 1.4 million- Number of people of Mexican descent 25 and older with a bachelor's degree or higher. This includes about 395,000 who have a graduate or professional degree.
Trade With Mexico
$305.5 billion- The value of total goods traded between the United States and Mexico in 2009. Mexico was our nation's third-leading trading partner, after Canada and China. The leading U.S. export commodity to Mexico in 2009 was light oils and preparations (not crude) from petroleum and bituminous materials ($4 billion); the leading U.S. import commodity from Mexico in 2009 was crude oil from petroleum ($22.12 billion).
Source: Foreign Trade Statistics <http://www.census.gov/foreign-trade/statistics/highlights/top/top0912yr.html> and <http://www.usatradeonline.gov>
Mexican Food
$100.4 million– Product shipment value of tamales and other Mexican food specialties (not frozen or canned) produced in the United States in 2002.  Source: 2002 Economic Census <http://www.census.gov/econ/census02/guide/INDRPT31.HTM>
$48.9 million-product shipment value of frozen enchiladas produced in the United States in 2002. Frozen tortilla shipments were valued even higher, at $156 million.
Source: 2002 Economic Census <http://www.census.gov/econ/census02/guide/INDRPT31.HTM>
381-Number of U.S. tortilla manufacturing establishments in 2007. The establishments that produce this unleavened flat bread employed 15,160 people. Tortillas, the principal food of the Aztecs, are known as the "bread of Mexico." One in three of these establishments was in Texas.
Source: County Business Patterns: 2007 <http://www.census.gov/Press-Release/www/releases/archives/county_business_patterns/014105.html>
Have a wonderful Cinco de Mayo no matter what you are doing…
…………………………….
Now you tell me…
LiveScience.com  says that the results show the amount of time spent in front of the tube at 2 years of age is linked with academic, social and health problems at age 10. For instance, too much TV is associated with less engagement in classroom activities, less exercise on weekends, and a higher chance of being picked on in the 4th grade.
…..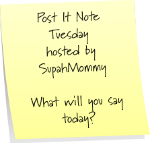 Google+ Comments