Like it's a big secret…

About a month ago there was a story floating around that there was an iPhone prototype that was found at a bar nearby the Apple hq.  Apple is said to have contacted local police to investigate the loss of a next-generation iPhone a day after Gizmodo published photographs. Apple says the prototype was so valuable, a price could not be placed on it. Seriously, what if Google got hold of it….Apple CEO Steve Jobs   contacted the Gizmodo editor  to request the prototype's return the day the story was published on April 19. Gizmodo refused to do so, unless the company provided "confirmation that it is real, from Apple, officially," according to an e-mail message that was also made public. Are you psyched now about this new phone? Do you know who Gismodo is now? Genius boys! Here's a link to the story- http://gizmodo.com/5520471/the-tale-of-apples-next-iphone?skyline=true&s=i
….
Check this out.
It's the blog that was set up as a family travel blog. The family was that of the sole survivor of a Libyan plane crash that killed 103 people. The blog has turned into a condolence register, with dozens offering sympathy to the nine-year-old Dutch boy orphaned by the crash. It's in Dutch and as long as you are not in China, you can view it and use the translator to read it.
http://onsgaanopvakansie.blogspot.com/
….
Good news!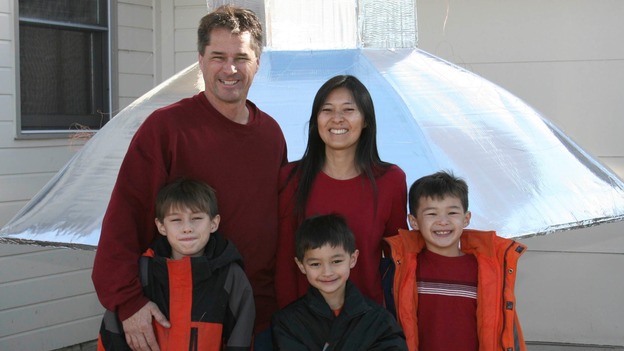 That balloon family got their balloon back.
Remember last fall when the dad (Wife Swap star) claimed his kid was swept up by a balloon? After agreeing to $36,000 in restitution, committing to working 10 weekends for non-profits and completing a 90-day sentence,the balloon family got their toy back. I'm guessing they'll launch it again on another episode of Wife Swap. Can't wait till it hits the Lifetime circuit.
What I wanted….

It's aa 40.21 carat Emerald-cut diamond , D colour, Flawless clarity, Type IIa ring that just sold for $5.1m to an anonymous buyer.
Was it you who bought it ?
………………….
Saturday 9: Lies
1. When was the last time you lied and why? When I got my driver's license renewed. Because I did weigh 120 lbs at one time.
2. If you could move anywhere and take someone with you, where would you go and who would you take? You know what…I'm sick of this question so I'm boycotting it.
3. What was the last thought before falling asleep last night? Cartman is a little douche.
4. What's your favorite style of underwear for the opposite sex? The kind that covers.
5. If you didn't have to work, would you? If you work from home, are there days you'd rather be in the workplace? Yes, I work at home and if there were days that I'd rather be in the workplace again than I would be in the workplace again.
6. What is a secret that you wouldn't mind everyone knowing? I'm a girl.
7. What's a favorite movie that you wouldn't want anyone to find out about? Office Space and Napoleon Dynamite
8. What's you favorite all time medical and why? What?!
9. What's the worst relationship mistake that you wish you could take back? They're full-grown now so it doesn't matter. JK 🙂
Google+ Comments