So what are you getting dad this year and how much are you spending?


The National Retail Federation's (NRF) 2010 Father's Day Consumer Intentions and Actions Survey, conducted by BIGresearch, is out and they are telling us some interesting info about Father's Day.
The average person will spend $94.32 on their fathers this year, up from $90.89 last year.
Total Father's Day spending is expected to reach $9.8 billion.
Toys for dad will be one of the biggest hits this year, along with special outings, gift certificates and clothing.
39.9 percent of those celebrating dad this year will treat dad to a special outing such as dinner or brunch, spending $1.9 billion.
36.7 percent planning on spending a total of $1.3 billion on clothes.
$1.2 billion on electronics
$749 million on greeting cards
$578 million on tools or appliances
$550 million on home improvement or gardening tools and $400 million on automotive accessories
Three out of 10 (31.2%) will give dad a gift card
spending an estimated $1.2 billion.
discount stores (34.4%) and department stores (34.1%) will see the most traffic.
Specialty stores such as greeting card or gift stores (26.4%), online (20.5%)
specialty clothing stores (7.6%)
The average adult will shell out $94.32 in Father's Day gifts this year, up from $90.89 in 2009 according to a National Retail Federation (NRF)
So what can fathers expect to receive?
Most people will buy for their father or stepfather this holiday (49.3%) but others will treat their husband (27.1%), son (7.4%), grandfather (4.4%), brother (5.1%) and friend (4.9%) to something nice…….. Saturday 9: Jumping Someone Else's Train

1. When was your last train ride?
Probably on the CTA into Chicago.

2. How many foreign countries have you visited? Tell us about one.
A few.  I think you know about England,  Mexico and Canada….

3. What do you always take with you on vacation?
My self.

4. Tell us about something you've lost recently.
My mother. Great questions.

5. Do you prefer action packed vacations or relaxing ones?
One that involves shopping.

6. How long will you wait in a check out line before abandoning your purchases?
Not sure I ever have. I'm picky about what time of day I shop. If a store has lines that look too long when I enter, I quickly exit. Not worth it!

7. How old do you wish you were?
I've been 29 for like almost 20 years.

8. Do you consider yourself kind?
Kind what?

9. Tell us about your tattoos. Or if you had to get a tattoo, where and what would it be?
I'm not the tattoo-type. I don't wanna be 89 with a sagging butterfly….
Are you an Illinois Blogger? Join me here…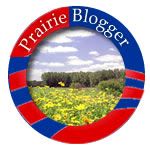 Check this site out. Your blog can get listed for free and it's a great way to meet up with other Illinois Bloggers!
Google+ Comments