Money Mag. just came out with their list of "Top-Earning Towns".
Here are the top 5 (I'd give you the whole list but, they have one of those click to see each one on a separate page that is loaded in ads things going on).
Bethesda, MD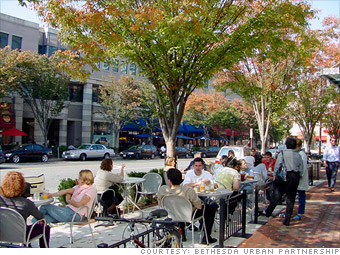 Population: 56,763
Median family income (per year): $172,541
Median home price: $725,000
Greenwich, CT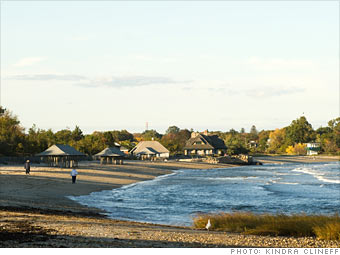 Population: 59,484
Median family income (per year): $164,807
Median home price: $997,498
Palo Alto, CA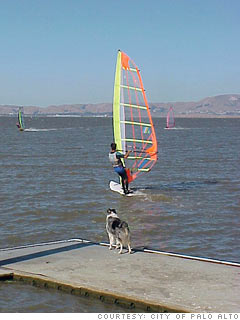 Population: 60,089
Median family income (per year): $153,615
Median home price: $1,180,000
4. Newport Beach, CA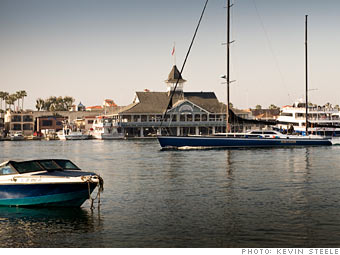 Population: 79,661
Median family income (per year): $144,917
Median home price: $1,008,000
Lower Merion, PA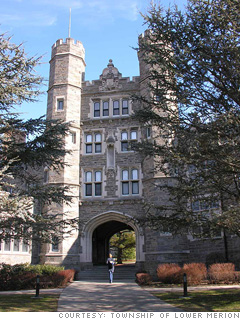 Population: 56,789
Median family income (per year): $144,686
Median home price: $240,000
That California real-estate remains ridiculous despite the economy. Go figure.
………………………..
George Steinbrenner

Hi and welcome to Wednesday Wickedness. We are like other memes in that we will ask you ten questions each and every Wednesday. But our little "twist" is that each week we will pick a famous person and pick ten of their quotes. Each of our questions will be based on the quotes. Got it? Great! Let's begin this week's meme!
Today we picked George Steinbrenner (who passed away Tuesday morning at age 80). Here's Wednesday Wickedness!
1. "But why shouldn't I speak out? Don't you speak out in this country?" Do you speak out as often as you should?
This is looking freakishly like an episode from Seinfeld.

2. "I am tough. Sometimes I'm unreasonable. I have to catch myself every once in a while." Are you ever tough and unreasonable?
Never.
3. "I haven't always done a good job, and I haven't always been successful – but I know that I have tried." Do you believe that sometimes you learn more from a failure than a success?
Wow…sounds like Mike Brady…poor Jan.
4. "Winning is the most important thing in my life, after breathing. Breathing first, winning next." Do you feel that you always have to win?
Wait…you just contradicted #3. Which is it?
5. "It is unbelievable to me that the highest-paid team in baseball would start the season in such a deep funk." Do you think money always buys greatness?
I happen to be a fan of the team that paid $48 million for a fella named Fukudome.
6. "I take my last phone call at home at about 11pm." What time is too late to call you?

Dude…don't call me…you're dead. This is creepy.
7. "Don't talk to me about aesthetics or tradition. Talk to me about what sells and what's good right now." Do you think tradition matters?
If it's what sells right now.
8. "And what the American people like is to think the underdog still has a chance." Do you tend to root for the underdog?
ya think?
9. "I don't think I ever could exceed my father's successes. He was a completely satisfied man, he knew what he wanted to accomplish and he accomplished it. I did do a lot, though, to try to please him." Do you ever feel that you want to exceed your parents successes?
Depends on how you define successes.
10. "I'm really 95 percent Mr. Rogers, and only 5 percent Oscar the Grouch." In terms of cartoon characters, who are you like?
Thanks for checking out our Wednesday craziness. We hope you join us again. Please visit our other player's posts and make a comment. Join us next week for our next meme!
Google+ Comments