This Family believes that the world will end in 2012 (according to Mayan prophesy) .
After their eldest daughter saw a TV show about the 2012 Mayan prophecies, the Stewart family moved to a remote area of the Midwest, fearing that doomsday may be near. They have weekly survival training, and the kids take survival kits with them wherever they go. There are no extra-curricular activities for the kids, as their parentls want them home in case of disaster. From hazmat suits to gas masks, this home is stocked with survival gear, and there's a countdown board to TEOTWAWKI — The End Of The World As We Know It — December 21st, 2012.

But it's not all doom and gloom; they cheerfully point out they've taken advantage of interest free credit till 2012 to furnish their home, as there will be no one around to collect.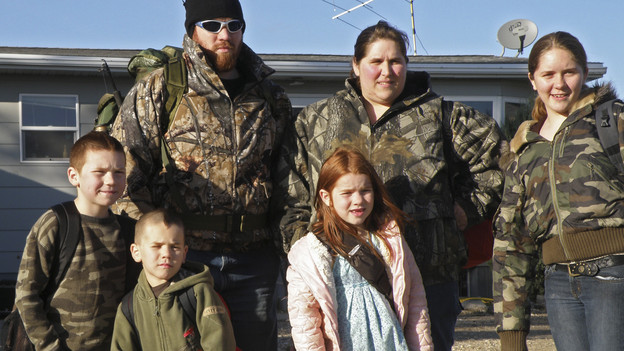 They still couldn't beat the wackiness of …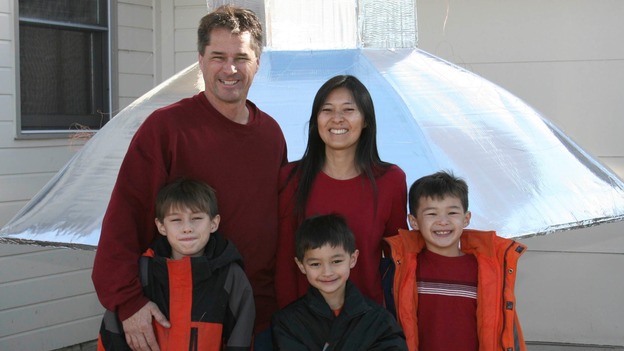 Is that their balloon in the background???
Sunday Stealing: Meme Of Many Odd Questions, Part One
Cheers to all of us thieves!
1. First thing you wash in the shower?
Lather my hair.
2. What color is your favorite hoodie?
Probably some zip up stolen from my son.
3. Would you kiss the last person you kissed again?
It was my pit bull so yes, I guess so.
4. Do you plan outfits?
Plan outfits? What is this junior high?
5. How are you feeling RIGHT now?
Kinda hungry for some nuts and a margarita.
6. What's the closest thing to you that's red?
The ball under my sleeping pit bull's paw. Want it?
7. Tell me about the last dream you remember having?
My dog was pooping on the neighbor's lawn and I didn't have any bags left.
8. Did you meet anybody new today?
The French Twins.

9. What are you craving right now?
Did you know that I went 6 months without a margarita? Isn't that amazing?
10. Do you floss?
Yep.
11. What comes to mind when I say cabbage?
Gas and old people.
12. Are you emotional?
Only when hormonal.
13. Have you ever counted to 1,000?
If I had tried, I can assure you that I fell asleep by 56.
14. Do you bite into your ice cream or just lick it?
I eat it.
15. Do you like your hair?
I will when I become naturally blond again on Tuesday.
16. Do you like yourself?
I must…I'm still here.
17. Would you go out to eat with George W. Bush?
Holy cow! I just found out there is a South Park Wikia Site!
Thank you Jeezuz.

Oh…if he's paying and I don't have to get too fancied up…maybe.
18. What are you listening to right now?
A fan buzzing in the kitchen.
19. Are your parents strict?
One is dead and the other has no idea.
20. Would you go sky diving?
Why?
21. Do you like cottage cheese?
Haven't had it in years.
22. Have you ever met a celebrity?
Define celebrity…
You mean like these people?
Google+ Comments