Do you remember turning the big  2-1?
Seems like yesterday to me.
I was dating my now hubby at the time and my parents took us out to eat. My father wanted to be the first to congratulate me in the official way for a big 2-1.
Now, the restaurant we went to is long gone and I've moved away.
Both of my parents have passed.
And, my son is turning 21.
Funny thing is, I'm only 29!
……………………
How to Celebrate a 21St Birthday
from wikiHow – The How to Manual That You Can Edit
It's the birthday you have been waiting for. The big 21! It is now legal for you to celebrate your birthday in ways you couldn't at 18 or younger. Follow this guide for a safe, but unforgettable 21st birthday.

Steps
Think about where you would like the party to be at before you make out the invitations. Do you want a get together at your house? Or maybe one of your friends is willing to host your party at their house. Are you looking for a good restaurant? Consider these before making a final selection.
If you are choosing a restaurant those highly recommended for a 21st birthday party are any Darden restaurants (Red Lobster, Macaroni Grill, etc). A pub like CB& Potts or Old Chicago may also prove to go well.
Make out the invitations to your friends. As with any invitation make sure to give important information like RSVP number, location, time, and date of the party.
Call the restaurant and see if it is possible to book a special events room for the day of the party. There will be spacious room for all the food as well as a good environment to walk around in.
A day or two before the party go onto the restaurant's website and get an idea for the food. Depending on how many people are attending or their personal preferences you have one of two choices.
You can go the standard way and have each person select a menu item of their own. If you are expecting a larger amount you may want to get a large quantity of seven or eight platters.
Finally because this is your 21st birthday you are legal age to drink! Again you can let people select a glass of their own wine or you may sit a large bottle of Pinot Noir or Chardonnay on the table.
Enjoy the party!
Tips
Try to limit your guest list to under 25 people. After this amount the party may actually seem like too much pressure to handle and may prevent you from having a great time.
Refrain from asking family members. This is nothing against them but remember this is an adult party with alcohol and the works. This is obviously not appropriate for younger children.
After the party construct a thank-you letter to the manager or whoever helped you set your party up. They gave a significant amount of their time so you could have a great 21st!
Warnings
As with all alcohol careful preparations must be made in advance to avoid accidents. If you plan to drink more than a few glasses of wine, beer, or any alcohol have someone else drive you home or better yet designate a driver who will commit to not drink at the party.
Things You'll Need
Party Invitations
Friends
A location to hold the party
Article provided by wikiHow, a wiki how-to manual. Please edit this article and find author credits at the original wikiHow article on How to Celebrate a 21St Birthday. All content on wikiHow can be shared under a Creative Commons license.
……………….
GREAT BIRTHDAY QUOTES
………….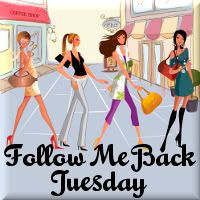 Leave a Comment
…………..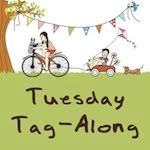 Google+ Comments