Career Builders lists   11 warning signs to watch for when interviewing for a job:
1. You're pretty sure you know how to get to the interview site
2. You're talking more than the interviewer is
3. Interviewer's eyes are on the clock, not you
4. Interviewer takes phone call mid-interview
5. Interview feels like a test of endurance
6. No one wants to work here
7. You're participating in a questionnaire, not an interview
8. You get snippy with the administrative assistant
9. You spend 10 minutes complaining about your last boss
10. The company is in financial trouble
11. The employer doesn't keep his or her word
Have you ever had a situation where any of the above have happened to you (not necessarily at a job interview)? or Can you add a #12 to the list?
……………..
The Dating Profiles Meme: Quick, Hide Your Cat!
1. I love dogs, but not really a cat person.
You'd do well with a poodle.
2. I enjoy theme parks, flea markets, yard sales, antique fairs, working on the house (painting and decorating) carnivals and community events.
You and grandma. Great.
3. Not cut out to be around very young children at this stage of life.
Since you're one yourself…
4. A fanatic leaf peeper in September and October.
Freak.
5. I chase hot air balloons.
Freaker.
6. WARNING: I loath country music and cannot listen to it under and circumstances.
Hee Haw.
7. I tend to go for ordinary people.
Define 'ordinary'
8. Not a hot weather person and I am not really comfortable sitting in a boat on a mosquito-infested pond.
Why on earth do you think I care?
9. I sometimes leave dirty dishes in the sink overnight.
Does your mom yell at you for doing that? I yell at my kids when they do that.
10. It should not be work keeping sentences from falling together.
Dude….drugs are bad…m'kay.
…………………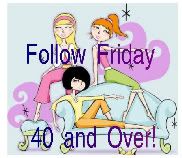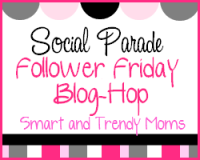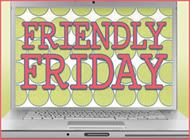 ………………….
Friday Follow: Building Friendship One Blog Hop at a Time – June 2nd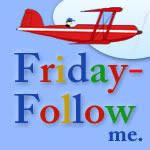 Welcome to the 5th Friday Follow hosted by our awesome hostesses, Dania and Frances at The Kiddie Fashionista, Michelle at Momma's Pixie Dreams, and Tiffany at My Crazy Kind of Wonderful. Thank you ladies for being willing to host! Please stop by and see these awesome ladies.
We invite you to join us every Friday to get more blog followers and to find many interesting blogs that you like. This is all about sharing and having fun.
We expect you to be on your honor and to have fun. These are only guidelines to make it more enjoyable for you. Here's how YOU can join the Friday Follow celebration:
Link up your blog below.. One Link per blog
Grab our Friday Follow button include on your side bar, or post.. grab the linky information if you want it
Follow the Friday-Follow blog and the hostesses in slots 1, 2 & 3 that have volunteered today to host
Follow the blogs you want, leave comment saying you are from Friday Follow – use common courtesy
No spammers, or xxrated blogs – family friendly
If you need more guidelines about following see Friday-Follow.com
This list is new each week and closes on Saturday at 11:59pm EST. The links do not carry over. Please link up each week for new participants to find your blogs. It will be visible all week to visit the blogs listed.
Congratulations to our first Three Friday Follow Winners!!!
Each week we will randomly draw from three (3) blogs from the links for the next week's Friday Follow, and each blog chosen will be placed in the highly coveted number #7, #8, and #9 position on the blog hop. The first blog chosen will also be given the option of doing an interview which will post on Friday-Follow.com on Thursday the next week. We love your participation and want to give back to you! You could be next!
This week's Sponsor www.charasjewelcandy.etsy.com and http://charasjewelcandy.blogspot.com/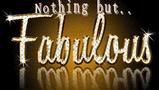 One of our lucky participants will win some nice jewelry (3 rings)!
Gumdrops- This adorable ring comes in three bright and fun colors, lollipop pink, berry blue, and key lime pie green. All rings come on an adjustable silver band. Great accessory to any summer outfit, fun, flirty, and feminine!
Each of your custom jewelry pieces will be packaged in an adorable handmade gift box. The boxes are handmade by JudyCootie and you can visit her shop at www.JudyCootie.etsy.com
Also, let us know how we are doing and what ideas you have by taking our Survey.
Want to advertise on our site and be seen by thousands of people? If you sign up TODAY Advertising is $5 per spot. You must sign up today to qualify. This offer expires at midnight CST. Ads normally cost $10. Find out more information.
Spread the word about Friday Follow by grabbing our button for your blog and linky and come celebrate again every Friday. Feel free to also send out a tweet, blog, stumble or share the news in your own special way!
If you are interested in being a sponsor for Friday-Follow, please fill out the sponsorship form here.
Thank you for joining us. Have fun!
Google+ Comments