I admit it- I'm a Freak for Wife Swap!
Did you see that show last week with the 2012 family?
Watching Wife Swap gives me the warm fuzzies and the possible hope that my family is 'normal'.

My question for you is this,
If your family were on Wife Swap, what kind of a family would your family be paired with?
(if don't watch the show, I am basically asking you what is the polar opposite of your family)
My answer,
Maybe this family

the Alabama family that recreates the 1840s pioneer lifestyle or the Sheltered  Bluegrass family

.
………………

The Dating Profiles Meme: Wearing Your Heart on Your Sleeve
1. Do you wear your heart on your sleeve, or maybe it's tatooed on your arm.
I actually have mine contained in my ribcage thank you.
2. What could you possibly learn from me in this profile?
That you are not yet neutered.
3. I am not looking for marriage #3..on the contrary…rather you be a best friend…
How 'bout a Milk Bone instead?
4. I have a smile that could light up an entire room.
Dude…they're laughing at you.
5. The feature that captures my attention is most people say I have bedroom eyes.
Begging will not get you table scraps at my house.
6. If I like you, can I keep you?
Just don't chew up my new Uggs.
7. My friends may describe me as one to speak before thinking, but i just call it honesty, to me that's what it's all about.
I'm sure it's all about the UPS man ringing the doorbell with you.
8. like to work out, dance, read, investigate healthy cuisine, hike, run, bike, take walks with the dog, love the water, the lake, swimming laps, jacuzzi, garden, dabble in artistic endeavors, travel, go to restaurants, films, some tv, cultural venues, love the city, small towns, the country, having fun.
sniff fire hydrants, eat turd off the ground, lick toes….
9. OK, no drinkers please. Otherwise, I'm flexible.~ That's it for now ( I hate the keyboard) ~
Get your claws cut.
10. WARNING!!!!!!!!!!!! MUST WANT TO SHOW ME LOTS OF ATTENTION.ARE YOU UP TO IT? IM ALSO ON SINGLENET.COM I know I saw you at HSUS too freak.
………………….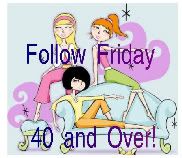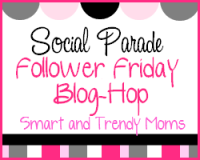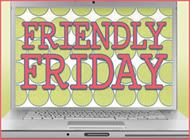 …
Friday Follow: Building Friendship One Blog Hop at a Time – June 16th.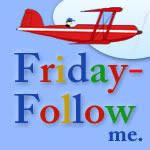 Welcome to the 8th Friday Follow hosted by our awesome hostesses, Heather & Jessica from Saving Money and Living Life, Tami from Hearts Make Families, Harriet from Harriet and Friends, and Ian from The Daily Dose of Reality. Thank you everyone for being willing to host! Please stop by and see these awesome host/hostesses.
We invite you to join us every Friday to get more blog followers and to find many interesting blogs that you like. This is all about sharing and having fun.
We expect you to be on your honor and to have fun. These are only guidelines to make it more enjoyable for you. Here's how YOU can join the Friday Follow celebration:
Link up your blog below.. One Link per blog
Grab our Friday Follow button include on your side bar, or post.. grab the linky information if you want it
Follow the Friday-Follow blog and the hostesses in slots 1, 2, & 3 that have volunteered today to host
Follow the blogs you want, leave comment saying you are from Friday Follow – use common courtesy
If you need more guidelines about following see Friday-Follow.com
This list is new each week and closes on Saturday at 11:59pm EST. The links do not carry over. Please link up each week for new participants to find your blogs. It will be visible all week to visit the blogs listed.
Congratulations to our Three Friday Follow Winners!!!
#7 – What Would Jen Do
#8 – My Three Bubs
#9 – Toddler Awesome
Each week we will randomly draw from three (3) blogs from the links for the next week's Friday Follow, and each blog chosen will be placed in the highly coveted number #7, #8, and #9 position on the blog hop. The first blog chosen will also be given the option of doing an interview which will post on Friday-Follow.com on Thursday the next week. We love your participation and want to give back to you! You could be next!
Today's Friday-Follow is sponsored by The Twinners Reviews & Giveaways.


The giveaway prize is a package with assorted Avon goodies (body wash, perfume, etc.) This is for US residents .
Visit our sponsor and check out their reviews and giveaways for the whole family. Everything from jewelry for mom to cloth diapers for baby to soda for dad. As they're nearing 500 Google Friends, they're sponsoring today's Friday Follow to help them get there! The big winner of this week's Friday Follow will win an Avon prize pack containing body wash, jewelry, makeup and lotion. If you like Avon, we KNOW you will love this! Pop on into The Twinners and you'll be treated with some awesome giveaways. Who knows, you might just win!
Want to advertise on our site and be seen by thousands of people? If you sign upTODAY Advertising is $5 per spot. You must sign up today to qualify. This offer expires at midnight CST. Ads normally cost $10. Find out more information.
Have a product to promote? Become a sponsor
Got a meme or to promote? LIST YOUR LINKY!/ See the Linky Listing
Got a giveaway going on? List it here
Advertise on our site- learn how here
Also! Join us for our new weekend comment club!
Google+ Comments