Well, now there is another problem thanks to the Gulf Oil debacle.
People are out of work and cannot afford to keep their pets.
Personally, pets would be the last thing I'd give up so I'm guessing this is a tough choice for these people.
CNN's Anderson Cooper visited the region and says this in his blog:
The saddest part about this is that so many of these now homeless pets may never find another home. The shelter we visited is not a no-kill shelter and almost every cage was taken. The dogs we saw today only have about 2 or 3 weeks, if they're lucky, to get adopted. If they don't get a second chance, these pets will likely be euthanized. And they never even had a drop of oil on them….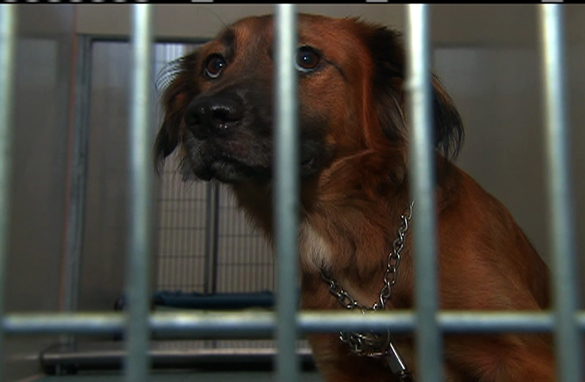 The BP/Deepwater Horizon Oil Spill on April 21, 2010 has had a devastating effect on residents from the coastal parishes of Southeast Louisiana. Families are struggling to meet basic needs and as a result Animal Shelters have experienced an increase in owner's relinquishing their pets. Knowing the physical and mental health benefits of having pets as well as the negative impact of relinquishing a family pet; this program aims to provide short term support for families in jeopardy of relinquishing their pet.

If you would like to contribute by check, please make check payable to LA/SPCA (Disaster Relief) and mail to: 1700 Mardi Gras Boulevard, New Orleans, LA 70114
You can also help by visiting American Humane

Progress: 71%
Raised: $ 10590     Goal: $ 15000
Saturday 9: Love Hurts


1. Tell us about the last time that you got hurt in the arena of love.
I've heard this question before…..
I think the last 63 times I answered when my old lab died.
2. Have you ever been part of the wedding party, other than your own?
Duh.
3. Let's say you find yourself in Hell after you die. Think about everyone you've known in your life. Who would be the one person that would least likely to surprise you by being in Hell with you?
Bud. Well, and Thom.
4. What brings you good luck?
Doing memes
5. Do you have a photo blog? If so, feel free to share the link with us!
Why would I have a photo blog? If I did it would be this.
6. What is your biggest source of news? (Internet? Newspaper? Television? Radio? The Daily Show? Other?)
I think the last 6 times I answered this I said internet so I'm sticking with that.
7. What's the hottest you've ever been in your life?
You mean like this?
or like this
8. If you had to choose a theme song for your blog, which would would you choose and why?
Holy cow- a first time question for which, I have no answer.
To be honest, I find it annoying when music is playing on other sites.
It's usually music I do not care for.
9. Who was the last person you had an online conversation with that you've never met or talked to on your phone?
Tami from Hearts Make Families.
Monday Mayhem, which posts on Sunday, is all about one big dumb idiot in the news lately….guess who!
Google+ Comments