Hey bloggers- how would you feel if you had to pay a special tax????

Bloggers in Philadelphia are pretty mad.
Phili needs money so they have enacted a  " business privilege license costs $50 a year or $300 for a lifetime. So, if your  blog takes money for advertising, or sells photographs or other goods, it's a business and must pay for a license. You gotta fork it up  no matter how little it makes you make PLUS taxes on profits.
Some bloggers are complaining that the fee would impinge on their free speech and would discourage dissent.
Computerworld says that Maura Kennedy, a spokesperson for the city, says  that officials want money-making bloggers to register their business and start paying the tax.
"It's a business privilege tax, just like for any business in the city, whether you're selling widgets or writing a blog that brings in any kind of revenue," said Kennedy. "It's not anything about bloggers or the Internet. If you run any kind of blog in the city of Philadelphia, then you owe taxes."
So, how's that Burger tasting?
The folks at Zagat want to tell you before you waste your efforts.
The winner of the best burger?
Five Guys ,a  fast-growing Virginia-based chain (and presidential pit stop) took top honors in the Best Burger category, unseating last year's winner, West Coast fave In-N-Out Burger.
Wanna taste the burgers? Check  this out.
Zero, Artificial Trans Fats
200 Restaurants will open in 2010
Over 250 Thousand Burgers are sold daily
38,409,200 lbs. of potatoes were used in our stores in 2008
Online Ordering is currently being rolled out to all of our stores nationwide!
Here are the most popular chains according Zagat to the survey;
FULL-SERVICE CHAINS
P.F. Chang's China Bistro
Bonefish Grill
Cheesecake Factory
California Pizza Kitchen
Maggiano's
QUICK-REFRESHMENT CHAINS
Starbucks Coffee
Dunkin' Donuts
Culver's
Ben & Jerry's
Dairy Queen
FAST FOOD – MEGA CHAINS
Subway
McDonald's
Wendy's
Burger King
Taco Bell
FAST FOOD – LARGE CHAINS
Panera Bread
Chipotle
Five Guys
Chick-fil-A
In-N-Out Burger
Leave a Comment
……………

…………..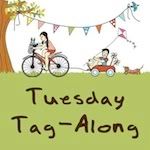 Google+ Comments