That's what they say. Cameron Diaz has become the most dangerous celebrity on the Internet. I know what you're thinking, huh?
According to the computer security company McAfee, one in ten websites featuring the Ms. Diaz contains malicious software intended to infect computers and steal data from users. The jerk(s) suck us in there and then bait us to click on content- baiting-    and download seemingly innocuous content containing programs designed to steal passwords and other private information for profit, said Dave Marcus, director of security research at McAfee Labs. DO'H!
Position Celebrity
1 Cameron Diaz
2 Julia Roberts – Sarching for "Julia Roberts and downloads" results in a 20% chance of downloading a photo, wallpaper or other file laden with malware.
3 Jessica Biel – Last year's Most Dangerous Celebrity fell two spots with searches resulting in  a 17% chance of landing on a risky site.
4 Gisele Bündchen –   15% of the search result can put spyware, malware or viruses on your computer.
5 Brad Pitt
6 Adriana Lima
7 Jennifer Love Hewitt, Nicole Kidman
8 Tom Cruise
9 Heidi Klum, Penelope Cruz
10 Anna Paquin

"Cybercriminals follow the same hot topics as consumers, and create traps based on the latest trends," continued Marcus. "Whether you're surfing the web from your computer or your phone or clicking on links in Twitter about your favorite celeb, you should surf safely, and make sure you're using the latest security software."
…………….
TIPS WANTED!
I recently started a new site called Posh on a Budget. It's all about living the posh lifestyle on  budget. A lot of us seem to be cautious about spending these days but, we still want to have a certain lifestyle. BTW- I'm giving away a COACH Handbag!

My question for you is, what tip(s) do you have for staying trendy and within your budget?
You can, for instance, mention shopping tips, favorite stores and/or budgeting tips in your answer.
Leave a Comment
…………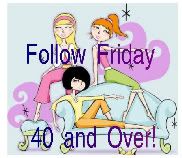 ……………
Google+ Comments