Just a quick note of thanks to the many people who stopped by last week to leave their condolences on the death of my father. Your words, advice and stories were extremely comforting.
An acrobat balances his bicycle on a street light in Tournus prior to the start of the seventh stage of the Tour de France cycling race.
An artist displays his back in front of his exhibition booth at the 2010 Taiwan International Tattoo Convention in Taipei July 30, 2010.
And, because I need a good smile 🙂

……………….
Today we picked Chelsea Clinton. Here's Wednesday Wickedness!
1. "I think with our problems with hopelessness and cynicism that [the solution] ultimately has to come from the young people themselves. We've got to realize we are the future and we make of our future what we make of it, and ultimately we have to do it for ourselves." If you had a wish for your future, what would it be? To live in peace.
2. "We proved we could be safe and secure at home, and still have more allies and friends in the world." Tell us about a couple of your closest friends. Their dogs actually. We sleep together, run together and swim together. If only I could dress them up to go grocery shopping with me.
3. "I had seen people who had lost everything and everyone they loved to war, famine, and natural disasters." What is the most that you have ever lost? Does 2 parents within 7 months count? That sucks.
4. "We grieve for the loss of life, … I ask you to redouble your resolve and help your neighbors." What was the last thing that you have done to help a neighbor? Cut back my branches.
5. "I think they were interested in it." What have you done to help someone because of a shared interest? Continued with memes.
6. "How we use these surpluses in this moment of prosperity will determine America's future for decades to come. Nothing will more surely determine it than making the right choices…" What do you think the priorities of the United States really should be? Blow up the Taliban so we can get the heck out of Pakistan already. Did you see the cover of Newsweek?
7. "For all the tornadoes Arkansas has, and the ones that have hit around Little Rock, we never had one just basically come down Main Street." What was the last severe weather situation that you and your neighbors endured? Chelsea dear…I'm gonna guess that you'll never be back in Arkansas again. Just a thought. I live in Illinois. Weather is our middle name- just after corrupt governors.
8. "I had seen people who had lost everything and everyone they loved to war, famine, and natural disasters." Who among the folks you consider family or friends has lost the most? Um….I just lost my parents…that was a lot.
9. "I Do." If you've been married what you're your thoughts when you said that? Or if not, what would you hope them to be?"I should have gone to Vegas. It's been 25 years and I still think I should have gone to Vegas.
10. "I'm a big health-food freak and a vegetarian devotee." Have you or are you a vegetarian? Thoughts? None actually. I don't eat a lot of meat anyway.
…………….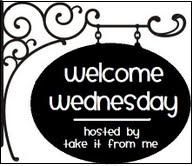 Google+ Comments