She drugged and stuffed a baby tiger in her over-sized bag to smuggle into Iran.
Thats what custom agents say.

cbsnews

First of all lady, are you on crack?


Having said that, the scoop is that authorities at Bangkok's international airport found a baby tiger cub that they say had been drugged and hidden alongside a stuffed toy tiger in the suitcase of a woman flying from Thailand to Iran. Why the heck would you go to Iran?
The  Thai national, had checked in for her flight and her overweight bag was sent for an X-ray which showed what appeared to be a live animal inside, according to TRAFFIC, a wildlife trade monitoring group. Cruella DeVille was of course arrested.
Reports say that the cub, estimated to be about 3 months old, was sent to a wildlife conservation center in Bangkok.
"He appeared exhausted, dehydrated and couldn't walk, so we had to give him oxygen, water and lactation," said a spokesperson "We have monitored him closely. As of today, he looks better and can walk a little now."
Cruella  faces up to four years in prison and a 40,000 baht ($1,300) fine for two wildlife smuggling-related charges, police said. $1300 and up to 4 years? She's freakin' lucky she wasn't caught in a country that, for instances, stones women.
………………
I was surprised when I logged into my Gmail account and saw a blue pop-up telling me about Google Talk. How fun! Not for the freeloader #1 who got harassed by my phone calls. It was hard to resist calling when the call shows up from California.
Over 1,000,000 calls placed from Gmail in just 24 hours! Thanks to everyone using this new feature

Official Google Blog: Call phones from Gmail
……

Saturday 9: Little Miss Can't Be Wrong
1. Who was the last person you dealt with that felt that they could never be wrong? Me.
2. Tell us about one person who is the most like you.
Possibly my daughter if you don't consider her bedroom floor, her car, and a few other things.
3. What is something you really want right now?
A drink refill.
4. What are you doing this weekend?
Sunday Stealing on Saturday Night with Jose.
5. Are you in a good mood? If yes, Why?
Guess so. I've accomplished a lot of work this week.
6. Do you have an ex that you are pretty sure thinks about you a lot?
Ex what?
7. What's one thing you wish you could do but can't?
Stand on my head again. Actually, I haven't tried in a couple of decades.
8. What's one trait you hate in a person?
Stupid. You just can fix stupid.
9. What's one thing you like to do alone? Answer meme questions.
Stop by Thom's Place and let him know how much you miss his silly answers and that we want him back!

Also, a special shout out…
One of my regulars, Serendipity is Sweet, had a baby. Please visit her and wish her well. thanks!
Leave a comment
………………..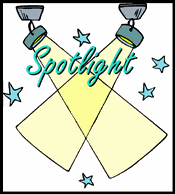 Google+ Comments