If you are a regular reader than you know that quite often I use the phrase "are you on crack?" It's just my way of saying, I probably wouldn't do what you're doing because it's just not my cup of tea (nicely put…)
Candidates for the "are you on crack?" Reports are:
#1. The lady who attempted to smuggle a baby Tiger into Iran. Not only did she drug the poor animal but, she stuffed it into a suitcase.
#2. I'm not naming names or anything, but, if you want attention because everyone has pretty much figured that you are an uneducated idiot with falling ratings and Gold advertisers to please, then hijack an important event that you have nothing to do with and claim it's all on behalf of patriotism (as it exists in your definition).
#3. Become an ex-con heiress with all kinds of issues and a shoe line and get caught for an "for alleged cocaine possession". What sucks is that she almost could have roomed with her pal Lindsey.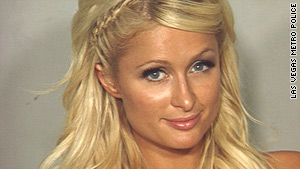 #4. Be the Arizona man who put a baby in a freezer (no dear, I'm not making this stuff up). Oh wait, cops say this dude was on meth- that's different from crack isn't it?
and
#5. Get into a fight at a crummy yard sale. They say a a 70-year-old man hit another man over the head with a cornbread pan while the two were trying to get access to the sale items.
From the crack files….
………………………
Now on to


Cheers to all of us thieves!
21. If you were to live your life without your best friend, what would change?
My pit bull protection service.
22. Tell us about a era of your life that you really miss.
The era in which I had parents to call on the telephone.
23. Have you ever been betrayed by someone that came as a complete surprise? Without revealing the person, if yes, tell us about it. Huh? Yeah as a matter of fact…Thom just upped and dipped out on Sunday Stealing…
I'm not trying to cause trouble or pressure anyone or anything BUT, you can find his site here to plea with him to return
.

24. Do you ever think that is a good idea to hide your feelings?
Like I could keep my mouth closed..
25. Tell us about your favorite year when you were a student.
The years that I graduated in (don't ask)
25. When was the last time you were in a very good mood? What caused it?
Now…Jose.
26. Have you ever had a romantic relationship with a sibling of a good friend?
Ew. No.
27. Tell us about the last thing that you did that you truly regret.
Well, maybe not saying a certain name earlier in my post or his 'friend' from the pipeline state who joined him.
28. When did you laughed today?
When Bud emailed me to say that the twins dumped him cause he's got a new lady friend. I think he's better off with the lady friend. She nicer.
29. Do you trust easily?
Depends of course, I have and IQ.
30. What do you care about that you wish more people would?
Animals, such as the baby tiger who was drugged and stuffed in a suitcase by some 'b'.
31. Is it easier for you to go without food or go without sleep?
Food. It would be a good thing.
32. What non-alcohol beverage do you enjoy drinking the most?
It's a toss between Zero/Diet Rite/Crystal Lite.
33. When you walk into a room full of strangers, generally how is your confidence?
Ya do what ya gotta do.
34. Does talking about sex with anyone but your lover make you uncomfortable?
I just don't have that many conversations that go that way. Oh wait, could it be because I'm a female???
35. Do you tend to believe members of the opposite sex mostly behave the same way?
When it comes to the last question- yes.
36. Did you drink any alcohol this week? If yes, what?
Um…right…
37. Would you ever consider being a vegetarian?
If I had to. I don't eat a whole lot of meat as it is. I probably would still eat cheese.
38. Do you believe that there's always room in your heart for someone?
With those big brown eyes, behind bars, sleeping on a cold floor? 2 is my limit which is why I don't visit the humane society.
39. Do you believe in the concept of soul mates?
What exactly is the concept?
40. Last week, we had a few players criticize our victim's questions. Which is fine to do and we value your opinion. Would you ever consider writing questions for Bud and me to post on a Sunday Stealing? Bud conned me into that once already. Do you have any idea how hard it is to steal a meme?????? People always say stuff but you know what, they come back. Except for Thom-  go here to plea with him to return
.

Google+ Comments