As you can see, there is no "Friday-Follow" posted on my site this week.
What happened?
Let's just say it was time for me to move on. While I am thrilled to have had the opportunity to have been part of "Friday-Follow", it was just time to move on. I will continue to participate in the other Friday memes.
My question for you is, have you ever participated in something and have had to move on from it? How do you know when it's time to move on?
My answer: When the rewards, appreciation and benefits are fewer than the efforts, monetary value and time put into something.
You wish them luck but, it is time for you to move on.
…
In the mean time, I will be enjoying the MANY other Friday memes out there!
…………….
Fun Friday Follow
…………. Friendly Friday Follow
…………….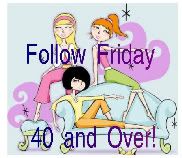 …..
Google+ Comments