This post is dedicated to the girl who lives a block over from me who posted this on her FB status:
I am mourning the loss of my puppy. May he rest in peace.
To which someone replied:
Isn't that the dog that you kept in your garage?
Hello? It's summer. You leave your dog in a hot garage when it's 90+ degrees outside and guess what's gonna happen…..
Don't know how to take care of your faithful pet this summer?
Here is what the Humane Society suggests:
Never leave your pets in a parked car. On a warm day, temperatures inside a vehicle can rise rapidly to dangerous levels. On an 85 degree day, for example, the temperature inside a car with the windows opened slightly can reach 102 degrees within 10 minutes. After 30 minutes, the temperature will reach 120 degrees. Your pet may suffer irreversible organ damage or die. If you see an animal in distress in a parked car, contact the nearest animal shelter or police.

Shade and water are a must. Anytime your pet is outside, make sure he or she has protection from heat and sun (a doghouse does not provide relief from heat) and plenty of fresh, cool water. Heat stroke can be fatal for pets as well as people.

Limit exercise on hot days. Take care when exercising your pet.  Adjust intensity and duration of exercise in accordance with the temperature. On very hot days, limit exercise to early morning or evening hours, and be especially careful with pets with white-colored ears, who are more susceptible to skin cancer, and short-nosed pets who, because of their short noses, typically have difficulty breathing. Asphalt gets very hot and can burn your pet's paws, so walk your dog on the grass if possible.

Recognize the signs of heatstroke. In case of an emergency, it's important to be able to identify the symptoms of heat stress caused by exposure to extreme temperatures. When in doubt, contact your veterinarian immediately. Some signs of heatstroke are: heavy panting, glazed eyes, a rapid heartbeat, restlessness, excessive thirst, lethargy, fever, dizziness, lack of coordination, profuse salivation, vomiting, a deep red or purple tongue, and unconsciousness. If the animal shows symptoms of heatstroke, take steps immediately to gradually lower her body temperature and contact your veterinarian as soon as possible.

If you fear your pet may be suffering heatstroke, follow these tips could save her life:

Move the animal into the shade or an air-conditioned area.
Apply ice packs or cold towels to her head, neck and chest or run cool (not cold) water over her.
Let her drink small amounts of cool water or lick ice cubes.
Take her directly to a veterinarian.
Now a word from me to the mother and the girl who lost their dog.
If you can't take care of the animal you shouldn't be bringing it home with ya!
Girl's mom is a clean freak who wouldn't even let her own child play in the house when she was younger. Think she really wanted a dog in her house as much as she wanted to spoil her daughter?  What were they thinking adopting a dog?
Girl and mom should have read this first….
What to consider before adopting a pet.
Things to Consider

The fact that you're thinking of adopting from an animal shelter means you're on the right track—it's definitely the responsible, caring thing to do. But here are some things to think over first:

Why do you want a pet? It's amazing how many people fail to ask themselves this simple question before they get a pet. Adopting a pet just because it's "the thing to do" or because the kids have been pining for a puppy usually ends up being a big mistake. Don't forget that pets may be with you 10, 15, even 20 years.

Do you have time for a pet? Dogs, cats, and other animal companions cannot be ignored just because you're tired or busy. They require food, water, exercise, care, and companionship every day of every year. Many animals in the shelter are there because their owners didn't realize how much time it took to care for them.

Can you afford a pet? The costs of pet ownership can be quite high. Licenses, training classes, spaying and neutering, veterinary care, grooming, toys, food, kitty litter, and other expenses add up quickly.

Are you prepared to deal with special problems that a pet can cause? Flea infestations, scratched-up furniture, accidents from animals who aren't yet housetrained, and unexpected medical emergencies are unfortunate but common aspects of pet ownership.

Can you have a pet where you live? Many rental communities don't allow pets, and most of the rest have restrictions. Make sure you know what they are before you bring a companion animal home.

Is it a good time for you to adopt a pet? If you have kids under six years old, for instance, you might consider waiting a few years before you adopt a companion. Pet ownership requires children who are mature enough to be responsible. If you're a student, in the military, or travel frequently as part of your work, waiting until you settle down is wise.

Are your living arrangements suitable for the animal you have in mind? Animal size is not the only variable to think about here. For example, some small dogs such as terriers are very active—they require a great deal of exercise to be calm, and they often bark at any noise. On the other hand, some big dogs are laid back and quite content to lie on a couch all day. Before adopting a pet, do some research. That way, you'll ensure you choose an animal who will fit into your lifestyle and your living arrangements.

Do you know who will care for your pet while you're away on vacation? You'll need either reliable friends and neighbors or money to pay for a boarding kennel or pet-sitting service.

Will you be a responsible pet owner? Having your pet spayed or neutered, obeying community leash and licensing laws, and keeping identification tags on your pets are all part of being a responsible owner. Of course, giving your pet love, companionship, exercise, a healthy diet, and regular veterinary care are other essentials.

Finally, are you prepared to keep and care for the pet for his or her entire lifetime? When you adopt a pet, you are making a commitment to care for the animal for his or her lifetime.

Get an Animal for Life

Sure, it's a long list of questions. But a quick stroll through an animal shelter will help you understand why answering them before you adopt is so important.

Many of the shelter's homeless animals are puppies and kittens, victims of people who irresponsibly allowed their pets to breed. But there are at least as many dogs and cats at the shelter who are more than a year old—animals who were obtained by people who didn't think through the responsibilities of pet ownership before they got the animal.

Please, don't make the same mistake. Think before you adopt. Sharing your life with a companion animal can bring incredible rewards, but only if you're willing to make the necessary commitments of time, money, responsibility, and love—for the life of the pet.
Be responsible people.
………….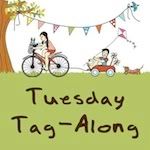 Google+ Comments