The enemy:
A freakin' Fly who has been harassing me for 2 days. I have offered $20 on Twitter and Facebook to anyone who can kill the ….thing.
Diana Rambles said she'd be right over. Still waiting.
My favorite method of fly-kill is the Windex method (and I'm normally NOT a violent person- PETA People- I've done many nice posts on your behalf). Windex makes for an easy clean-up. I can't use Windex right now because I'm sitting at my really nice Cherry wood dining room table. I may want to use the table one day.
Found this but, I didn't want to give the freeloaders any ideas.

Found this from Skymall

So, if you have any good ideas, let me know. The buzzing in my ear is getting on my nerves….
………..
Have you seen these?
They are part of a campaign for awareness for brea$t cancer ($ is used to prevent  certain ad  issues).

Keep A Brea$t's target audience is teenagers. Across the nation, health classes are being cut, P.E. scaled back, and art and music are nearly non-existent. We think these are pivotal ways of teaching this group health, self confidence, and creative expression.

We feel the best way to reach, educate and impact teenagers in an authentic way is by giving them important, possibly life-saving information at places they already frequent: concerts and action sports-related events and partnerships with brands and stores they already shop at/for. We reach out to young people with the help of supporters like pro surfers, artists, skateboarders and musicians. These ambassadors are role models and leaders for today's youth. The Keep A Brea$t team helps us spread the word about brea$t cancer prevention, body image, early detection, and the importance of living a healthy lifestyle.
Kids in schools are getting into trouble for wearing these. Why? Because of the certain word contained on the bracelet.  I can tell you, awareness bracelets are the least of their worries when it comes to wardrobe malfunctions in the high schools. This issue is really heating up in some places. Keep-A-Brea$t
COMMENT
……………..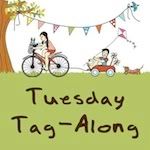 ……………
Google+ Comments