The Census Bureau Released its annual report on the economic health of U.S. households.
Not surprising for a recession, the overall poverty rate climbed to 14.3 percent, or 43.6 million people- from 13.2 percent, or 39.8 million people, in 2008.
The share of Americans without health coverage rose from 15.4 percent to 16.7 percent ( 50.7 million people)
Mississippi had the highest share of poor people, at 23.1 %, ollowed by Arizona, New Mexico, Arkansas and Georgia.
New Hampshire had the lowest share, at 7.8 percent.
Poverty rose among all race and ethnic groups, but stood at higher levels for blacks and Hispanics. The number of Hispanics in poverty increased from 23.2 percent to 25.3 percent; for blacks it increased from 24.7 percent to 25.8 percent. The number of whites in poverty rose from 8.6 percent to 9.4 percent.
Child poverty rose from 19 percent to 20.7 percent.
In case you were wondering, what is the poverty rate?
The 2009 poverty level was set at $21,954 for a family of four, based on an official government calculation that includes only cash income, before tax deductions.
……………
If someone were to ring your doorbell in 5 minutes from now and give you a basket filled with Mrs. Fields cookies, would you share them?
For me, that's a hard question. I suppose it would depend on who is in the house with me.
…………

Today we picked Duran Duran. The song titles are in bold caps and the lyrics are in bold. Here's Rock 'n Roll Fridays!
1. WILD BOYS: "You got sirens for a welcome, there's bloodstain for your pain and your telephone been ringin while you're dancing in the rain" If you have been in a car accident, what happened? Some dummy cut me off while talking on their cell phone no doubt.
2. UNION OF THE SNAKE: "There's a fine line drawing my senses together and I think it's about to break. If I listen close I can hear them singers, oh oh oh! Voices in your body coming thru on the radio, ho ho." Do you believe people hear voices or have guardian angels?
I guess that's a personal thing.
3. SAVE A PRAYER: "You saw me standing by the wall, corner of a main street and the lights were flashin on your windowsill. All alone ain't much fun, so you're lookin for the thrill and you know just what it takes and where to go." Where is a happening place for you to go? Besides the girls room?Maybe Sam's Club during early hours- before all of the freebie-mongers get there and clog up the aisles.
4. RIO: "I've seen you on the beach and I've seen you on TV two of a billion stars, it means so much to me, like a birthday or a pretty view but then I'm sure you know it's just for you". Who do you admire based solely on their appearance? Barbie.

I mean look at that bit$%. She's older than I am, doesn't have a wrinkle, can still dress like that, perfect b00bies, and has a great looking car!
5. THE REFLEX: "You gone too far this time, but I'm dancing on the valentine. I tell you somebody's fooling around with my chances on the dangerline. I'll cross that bridge when I find it another day to make my stand". What is the worst thing a lover has done that you forgave them for?
Have me foot the collegiate related bills for the freeloaders…. wait no…I'm not sure I'm over that.
6. ORDINARY WORLD: "Well now pride's gone out the window cross the rooftops, run away, left me in the vacuum of my heart. What is happening to me? Crazy, some'd say, 'Where is my friend when I needed you most?' Gone away." Do you still keep in touch with your best friend from high school/university? Just holiday cards.
7. NEW MOON ON MONDAY: "Last time la luna. I light my torch and wave it for the New moon on Monday and a firedance through the night. I stayed the cold day with a lonely satellite." Does the full moon make you act crazy? Honey, every moon makes me act crazy.
8. KHANADA: "Don't play with me, I've nothing to lose Khanada I'll get by. It ain't no ones day, coming so soon Khanada I'll get by. I dont believe in dragons or blues Khanada I'll get by. I don't believe in nobody's rules Khanada I'll get by" Do you believe in dragons or blues?
I like to listen to the blues if that's what you mean. It's actually sets a good pace for me when I'm running.
9. HUNGRY LIKE THE WOLF: "In touch with the ground. I'm on the hunt, I'm after you. Smell like I sound, I'm lost in a crowd and I'm hungry like the wolf" What do you smell like right now? Oh great, now I'll have that dang song in my head for the next day and a half.
10. HOLD BACK THE RAIN: "Okay go off and wander. I'm guilty just the same. Sometimes you're needed badly, so please come back again" What are you recently guilty about? Hiding my chips stash from freeloader #1. I only felt guilty when he found them. Good thing he's now morphed into Mr. P90X.
11. GIRLS ON FILM: "There's a camera rolling on her back on her back and I sense the rhythms humming in a frenzy all the way down her spine" If offered 1 Million dollars, would you pose nude or appear in a porn film? Right…and appear on Bud's silly meme pages regularly? No way honey.
12. ELECTRIC BARBARELLA: "People say they heard about our deviation. But you never looked so good. Wear the fake fur for me and put on your mystery" Have you ever worn real fur or would you if it were a gift? I'm not into the real thing. I think that the folks at PETA have a point on this one. There are plenty of faux alternatives.

13. COME UNDONE: "Mine, immaculate dream, made breath and skin, I've been waiting for you, Signed, with a home tattoo, Happy birthday to you was created for you" Do you have a tattoo and if so, please describe it. If you don't, describe what you would get if you changed your mind about it. My theory on tattoos is I don't want to be a saggy old lady at 95 in some kind of home with the aids all pointing the the tattoo that is resting on my knee but, is really attached to a sagged body part.
to comment
……….


………….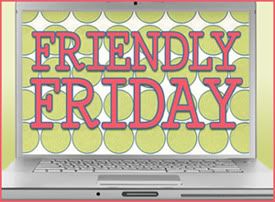 …………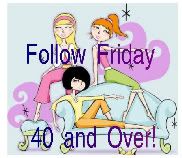 Google+ Comments